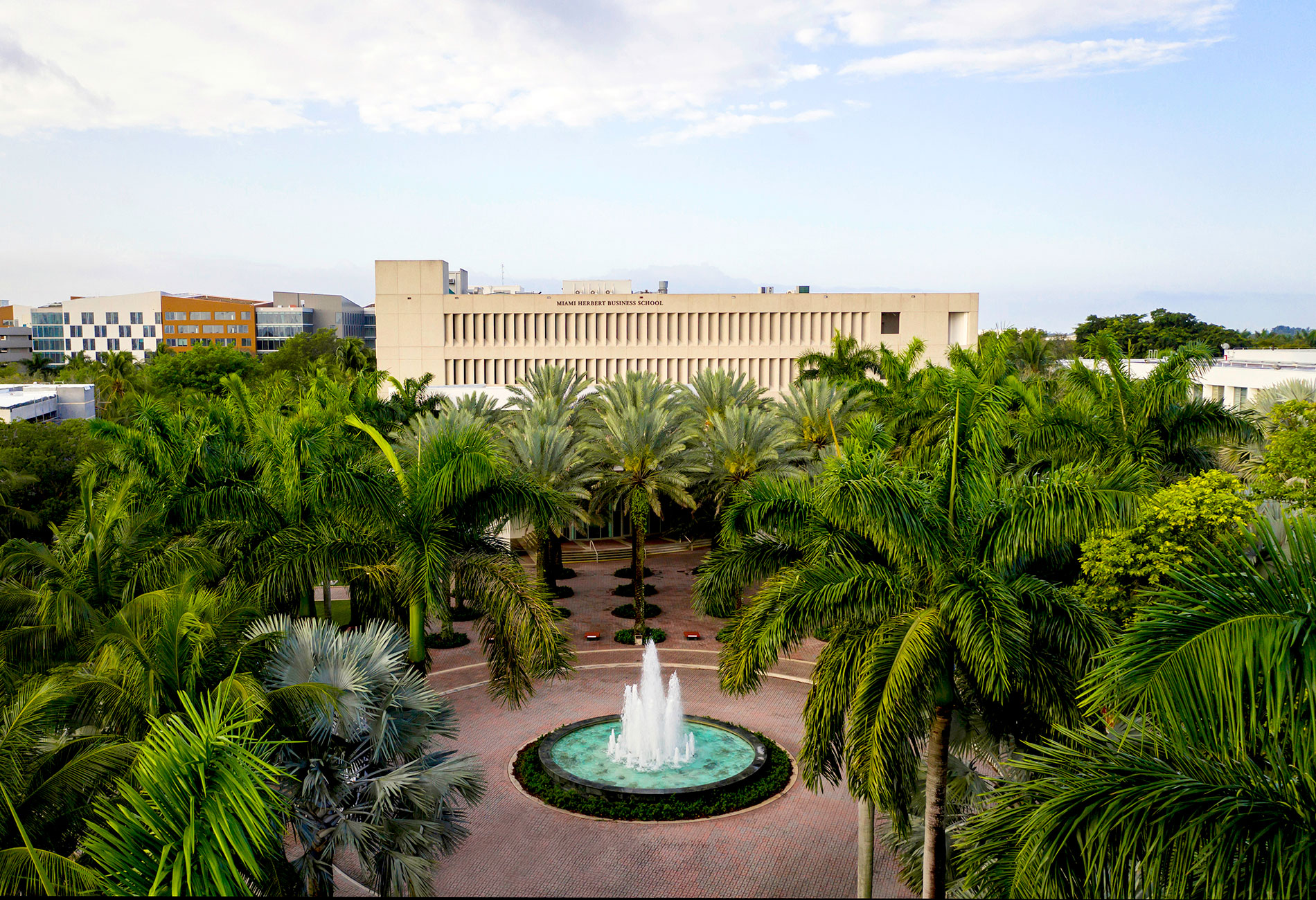 Nine decades since its inception in 1929, the University of Miami Patti and Allan Herbert Business School stands poised to answer the call for revolutionary thinking and principled leadership as we seek to redefine business education for the 21st century.  As societies around the world grapple with immense economic, technological and environmental changes and challenges, we believe that principled leaders must apply the concepts of sustainable growth, equitable development and ethical business practice to make the world a better, more prosperous place.
Miami Herbert is one of 12 schools and colleges at the University of Miami, we offer undergraduate, master's, doctoral, and executive education programs. Located in a global hub for international business, the School is widely recognized for its leadership in global perspective, student and faculty diversity, and engagement with the business community.
Our Mission
The mission of Miami Herbert Business School is to develop transformative scholarship and principled leaders for business and society. We are thought leaders that redefine business knowledge and practice in the broadest possible terms, shape business scholarship and how business is conceived, and set the standard for business education.
Accreditation
Miami Herbert has earned accreditation from the Southern Association of Colleges and Schools Commission on Colleges (SACSCOC); Association to Advance Collegiate Schools of Business (AACSB), the world's leading accrediting body that ensures quality and continuous improvement; EQUIS, which recognizes business schools that are trying to make an impact beyond their domestic frontier; The Association of MBAs (AMBA); and the Education Quality Accreditation Agency (EQUAA), whose mission is to increase the academic quality of programs, institutes, careers, faculties and universities, and other educational units in Latin America and the world. The School holds a "triple crown" accreditation status (AACSB, EQUIS, AMBA accreditation)—a feat achieved by less than 1 percent of the world's business schools. In the United States, Miami Herbert is one of only three business schools with this coveted designation.