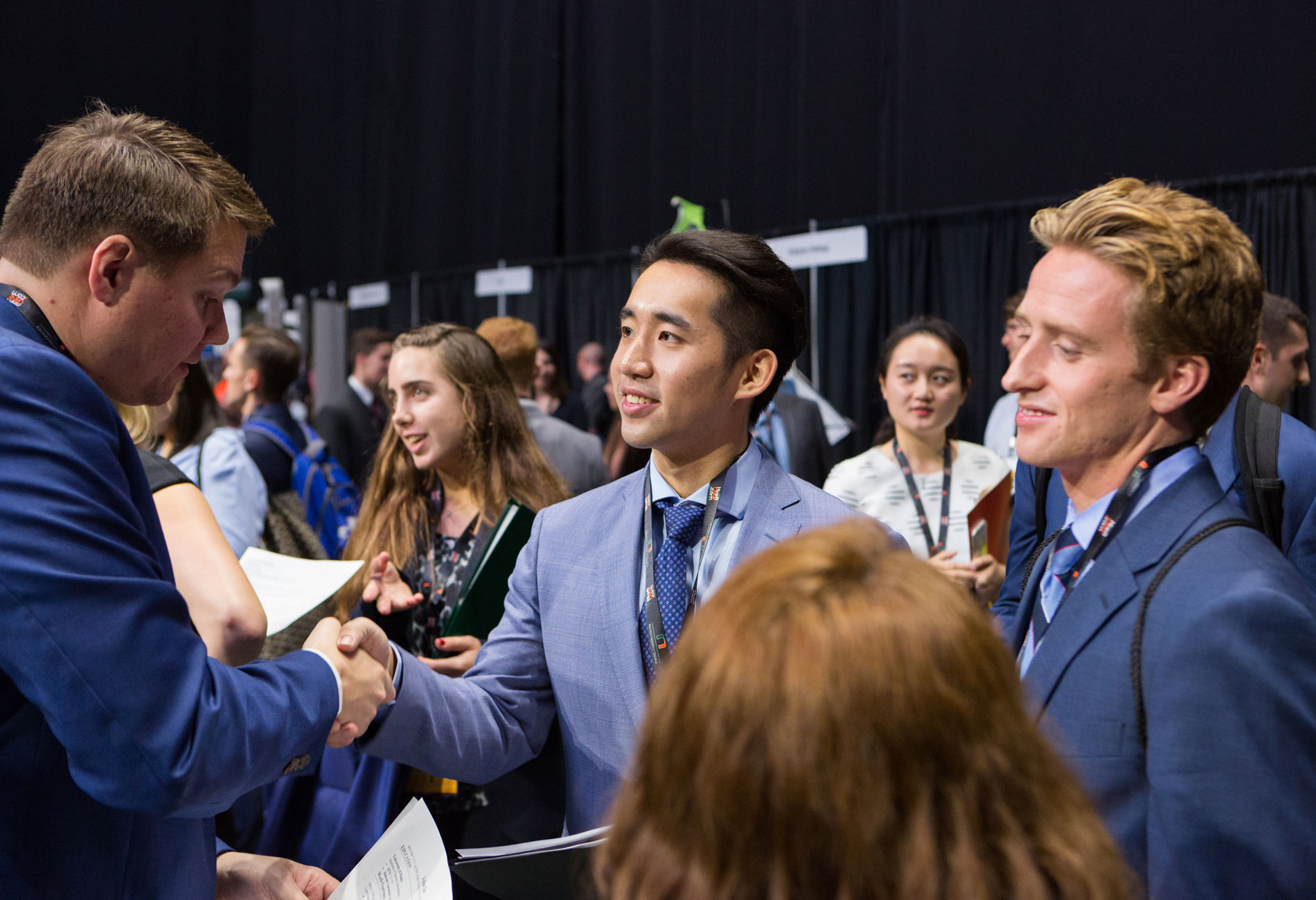 Graduate Student Recruitment
Recruit innovative thinkers prepared to add value to your organization.
With a talent pool of high achievers and critical thinkers, we at Career Advancement aspire to be your talent champion. We want to help you achieve your recruitment goals and accelerate the time from student application to hired. To begin connecting with next-generation business leaders and meet your hiring timelines, Post A Job directly or Request a Resume Book. You may also schedule interviews face-to-face and virtually.
Connect, Collaborate, and Co-Create
Our prepared and motivated students seek both full-time and internship opportunities that embrace social corporate responsibility and uphold a high standard of integrity. To tap into the depth and breadth of our talent early, ambitious recruiters connect with us in June.   
Reach out to the Career Advancement team to develop a recruitment strategy customized to your hiring needs. We will work with you to host timeless classics such as lunch-and-learns, info-sessions, and coffee chats, or explore some of our more creative events like career roundtables, speed dating style, or take-over days. You may also join our Graduate Career Expo each semester. 
We're ready to be the game changer in your recruitment strategy for an experience that you and our students will love and find mutually beneficial. We'll connect, collaborate, and co-create the path that best empowers you to find the right-fitting talent to take your organization to the next level.
Connecting You with our Students and Alumni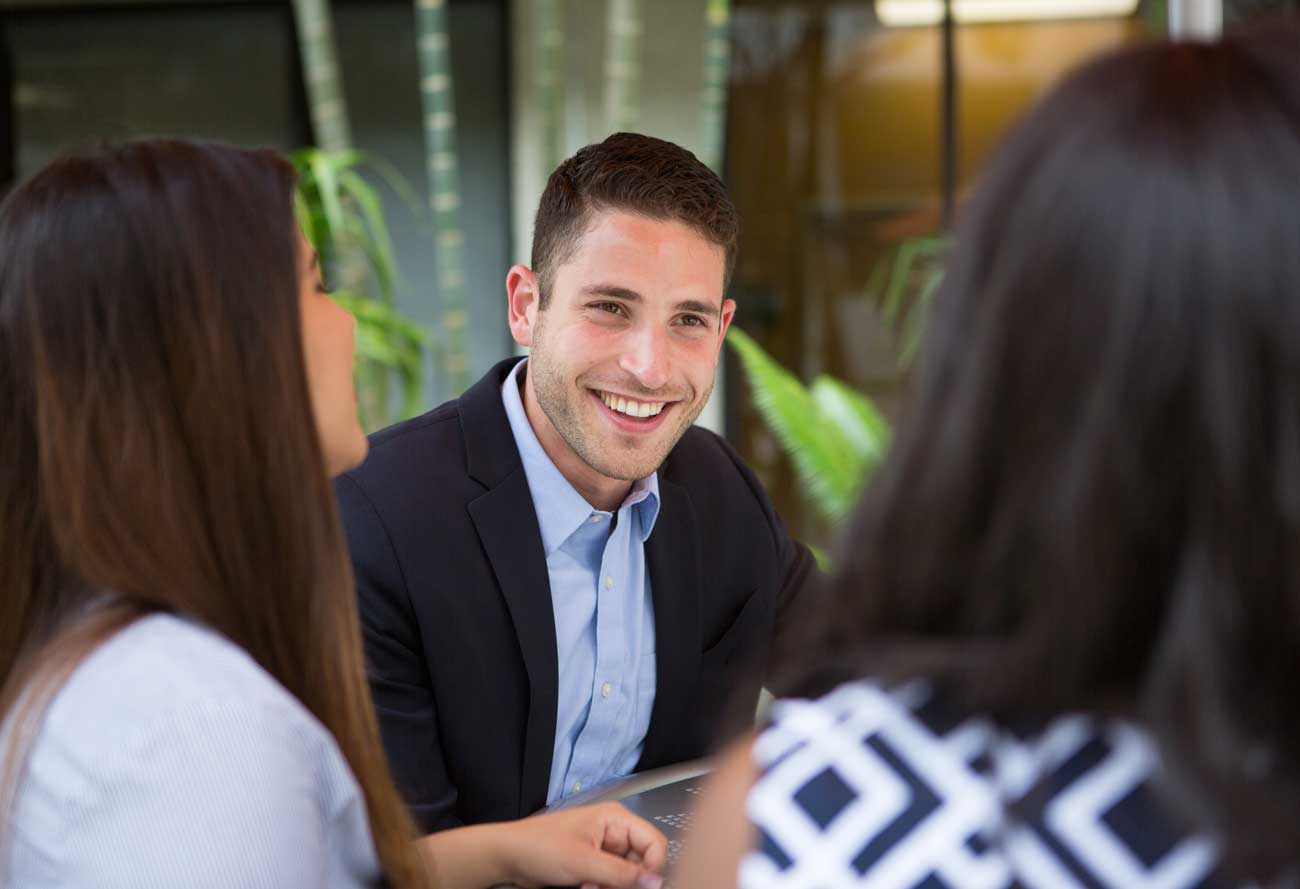 Miami Herbert follows the semester system, which affords two major recruiting periods: 
2021 Fall: August through December

2022 Spring: January through May
We recognize that, whether you are looking to hire for an internship or a full-time position, recruitment is an investment in the future, and we hope to be an unparalleled partner in your hiring strategy. 


Just-in-time recruiting 
For your immediate hiring needs, Miami Herbert Career Advancement provides "Just-In-Time Recruiting." A member of the team works closely with you to post your opportunity and collect resumes.  Simply click the Hire a Student! link and post your position directly or email your job description to Miami Herbert Career Advancement. Either way, a team member will contact you, typically the next business day. 
Connect With Us
We're committed to helping each student find their fit. While international students face hiring challenges, recruiters may find that hiring an applicant on a student visa consists of a straightforward process. Please reach out to recruitgradbusiness@miami.edu for more details.
Collaborate
Help us accelerate our students' careers and shorten your talent search. Ways for recruiters to engage:
Volunteer a career coach

Conduct a mock interview

Attend and host networking events

Support case interview preparation

Speak to a class or join a panel discussion

Join a career cluster to help educate students, staff, faculty, and industry partners on the latest trends in the field. Current clusters are financial services, consulting, and data science and analytics
Co-create
Projects: Partner with faculty and students to solve a real-world problem, delivering measurable ROI for your company.
Workshops: Help us deliver a student-club-industry experience that returns value to the employer and increases our students' skills, such as in Design Thinking, Lean Six Sigma, or structured problem solving for innovation and case interview prep. We roll up our sleeves and happily boost our partnership.
Competitions: Sponsor a case competition, a data challenge, or a hack-a-thon.
If you have an idea, let's co-create a transformative learning experience where everyone wins!