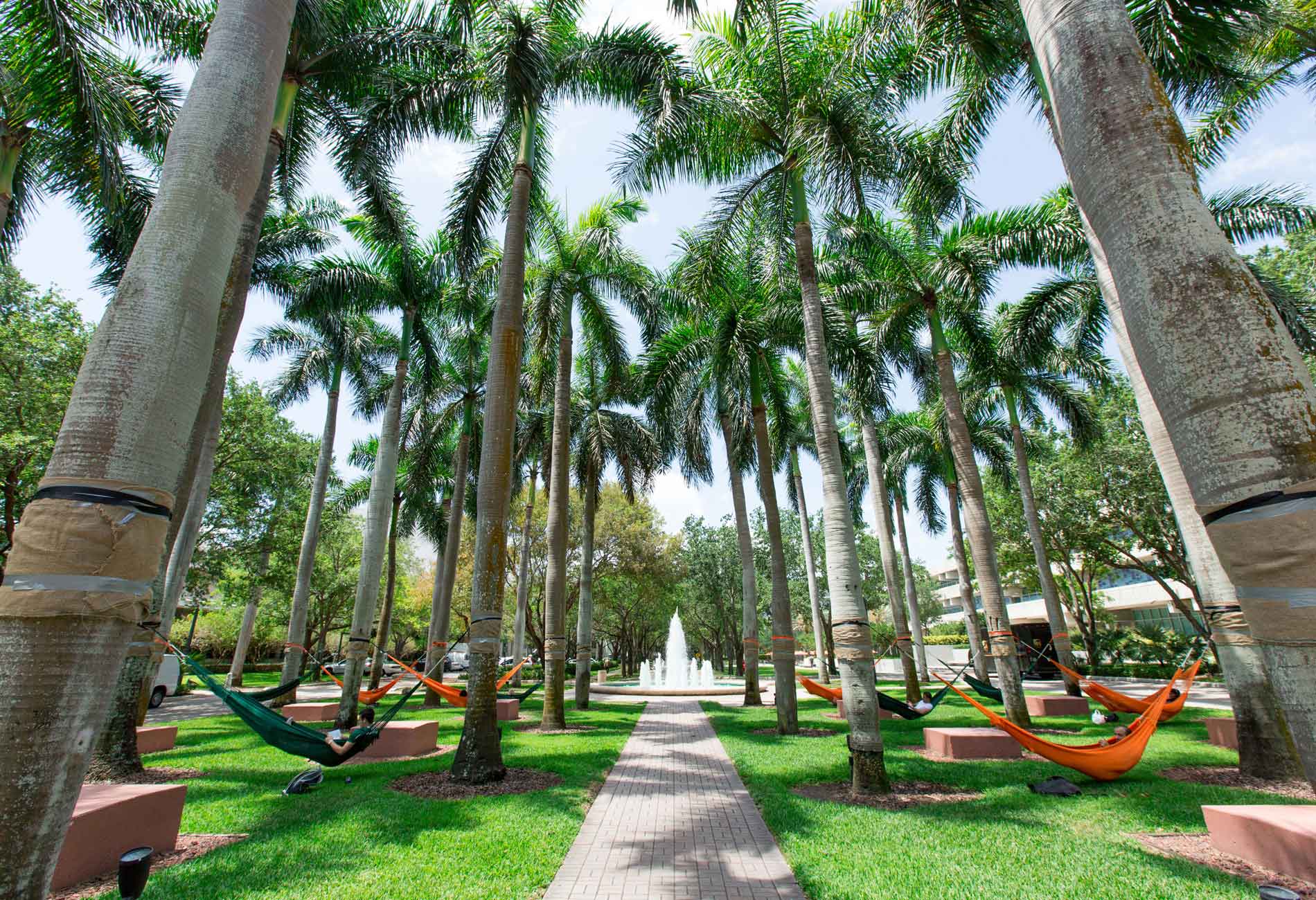 Student Experience
Going to school where other people vacation creates a one-of-a-kind undergraduate experience.
Our talented faculty, staff, and students are from all over the world, making the iconic Coral Gables campus come alive with unique perspectives, opportunities, and activities. Whether it's a Women in Business Networking event or Homecoming's Hug Around the Lake, Miami Herbert Business School students actively explore and connect socially and professionally in a community they come to love.
And, if you want to cast an even wider net, the vibrant city of Miami—a thriving gateway between the United States, Latin America, Europe, and the Caribbean—is just a stone's throw away. With its gleaming, modern downtown, world-class art collections, collegiate and professional sports teams, luxury hotels, restaurants, and beach life, Miami signifies both a bustling hub for multinational trade and commerce and an eclectic cultural experience. With so many different people to meet and so much to see and do, our students discover that they can make an undergraduate experience like no other.
Start Your Business Journey