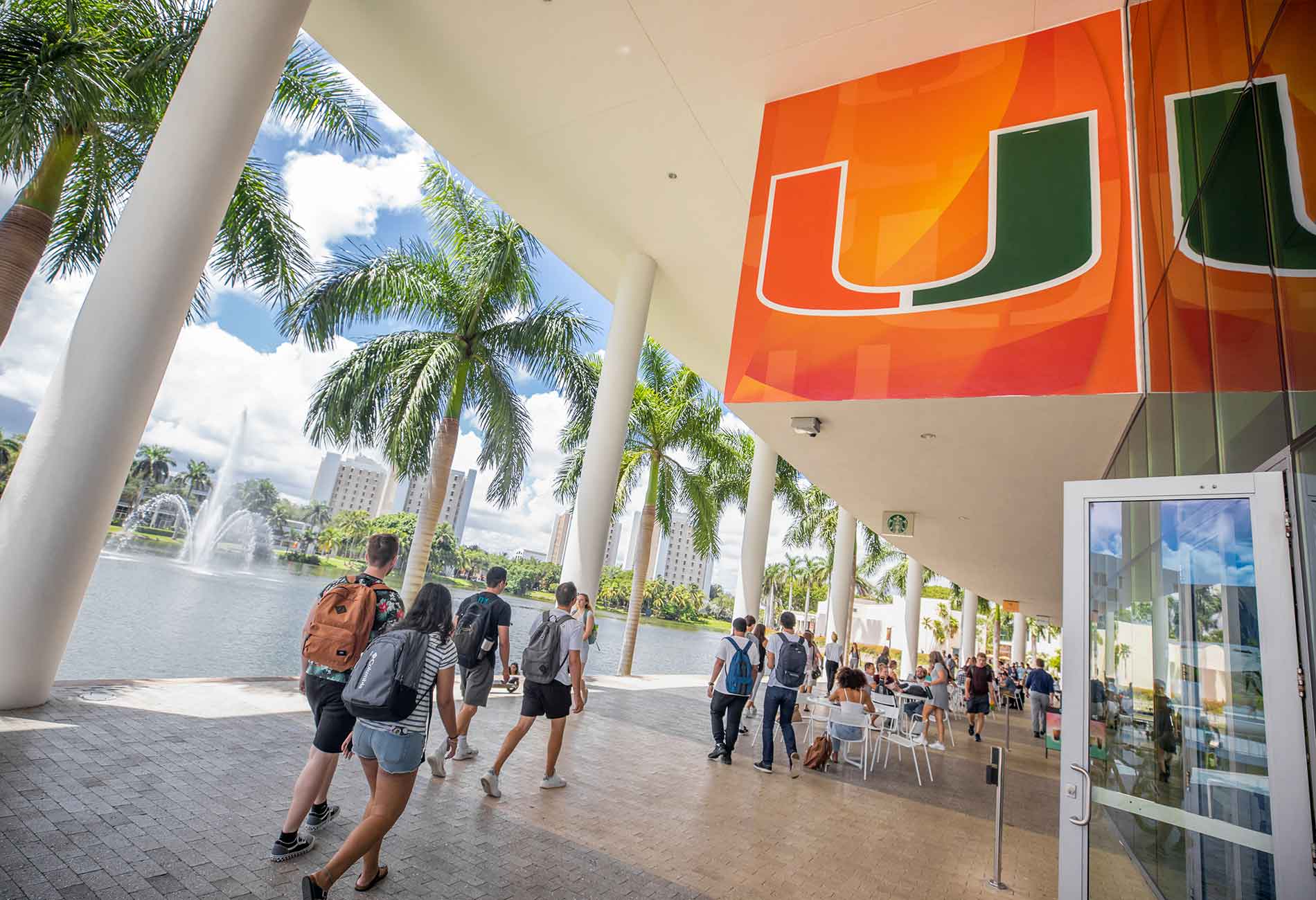 Undergraduate Business Curriculum
With degree options including a Bachelor of Business Administration, a Bachelor of Science in Business Administration, and a Bachelor of Science in Accounting and Finance, we offer the depth and variety of courses to help you forge your unique path ahead.
In one of the nation's most international cities, and with faculty, staff, and students from over 75 countries, Miami Herbert Business School delivers a second-to-none global approach that acknowledges the interconnectedness of our business world. Miami Herbert's curriculum takes on this global perspective with hands-on, real-world learning from day one, providing you with the knowledge and skills you need to succeed in today's increasingly competitive economy.
Flexible. Innovative. Individualized.
 You will start business classes in your first year, giving you early exposure to core business areas and enabling you to choose your major with real insight. Choose one or two majors in business, or explore cross-disciplinary options to earn a second major or a minor from another school or university program, including Architecture, Arts and Sciences, Communications, Education, Music, Interdisciplinary Studies, Neuroscience, and Women's Studies. 
A Degree to Suit your Goals
 The curriculum is designed to let you take advantage of the flexible options while still finishing your degree requirements in 8 semesters.
Degree paths at Miami Herbert allow you to discover and develop your strengths. The Bachelor of Business Administration (BBA) emphasizes a foundational understanding of overall business areas. A more statistical or mathematical focus leads you to the Bachelor of Science in Business Administration (BSBA). If you enjoy data analytics and the heavily quantitative aspects of accounting and finance, we offer the Bachelor of Science in Accounting and Finance (BSAF).
Endless Opportunities
Explore our majors and minors by degree and tap into your own interests.
Breadth of Learning
Learning goes beyond a major and minor. Miami Herbert's curriculum provides cognates courses that supplement your specialization and fortify your overall grasp of business concepts. You will select coursework in specific areas of knowledge organized in triads of courses (cognates) that relate in a topical, thematic, or interdisciplinary manner and that may come from within or across departments, schools, or colleges.
Some cognate options include:
Study Abroad
You can augment your global perspective through direct experience. We encourage you to ask questions about ideas that matter to you, and seek out diverse points of view at home and abroad.
Academic Bulletin
See our Academic Bulletin for a more in-depth overview of program options, policies, requirements, and more.
Experience the Miami Herbert Advantage
We work hard to create a worthwhile, fruitful undergraduate journey that will propel you to career success. Come take advantage of our location, world-class curriculum, global mindset, and more!