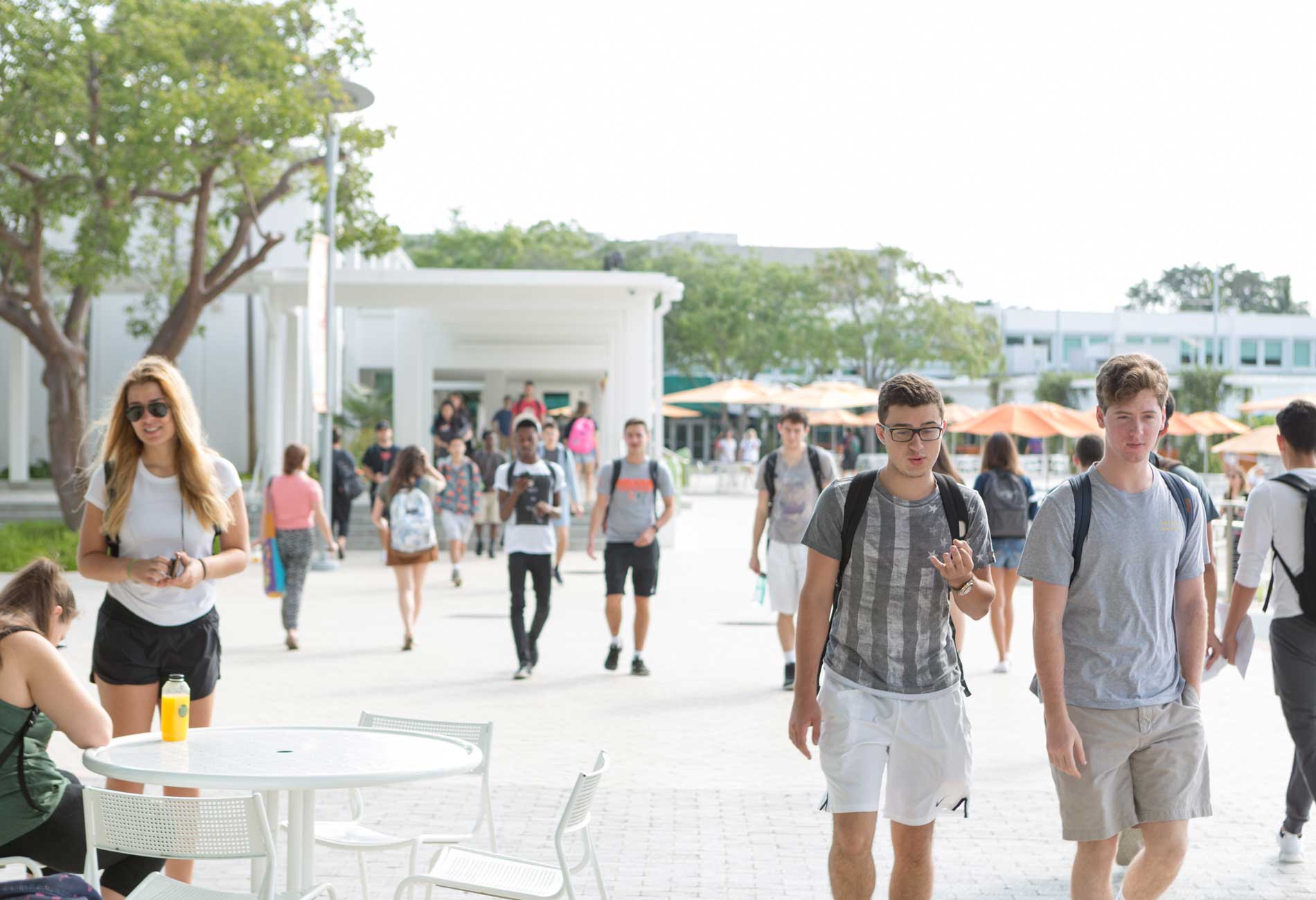 The Undergraduate Academic Experience
No matter what goals you've considered or wish to craft for yourself, our curriculum offers the flexibility and practical knowledge to prepare you for a lifetime of successful achievement anywhere in the world.
Undergraduate Academic Experience
Your Path
Miami Herbert offers a front-loaded curriculum, which means you will be enrolled in business classes right from the start. Our innovative undergraduate business curriculum emphasizes a global perspective with hands-on, real-world learning from day one, providing you with the knowledge and skills you need to succeed in today's competitive economy. With this early, firm foundation in business, you can be judicious about selecting your major with knowledge and confidence —
— you will know what you are doing and why.
That confidence serves you well as you select electives and upper-level course work to support your career aspirations.
Adding a second major or a minor from outside of business is also a typical feature of many business students' undergraduate academic plans. The flexibility of the business curriculum provides ample room to explore different interests, while building competence in the functional areas of business.