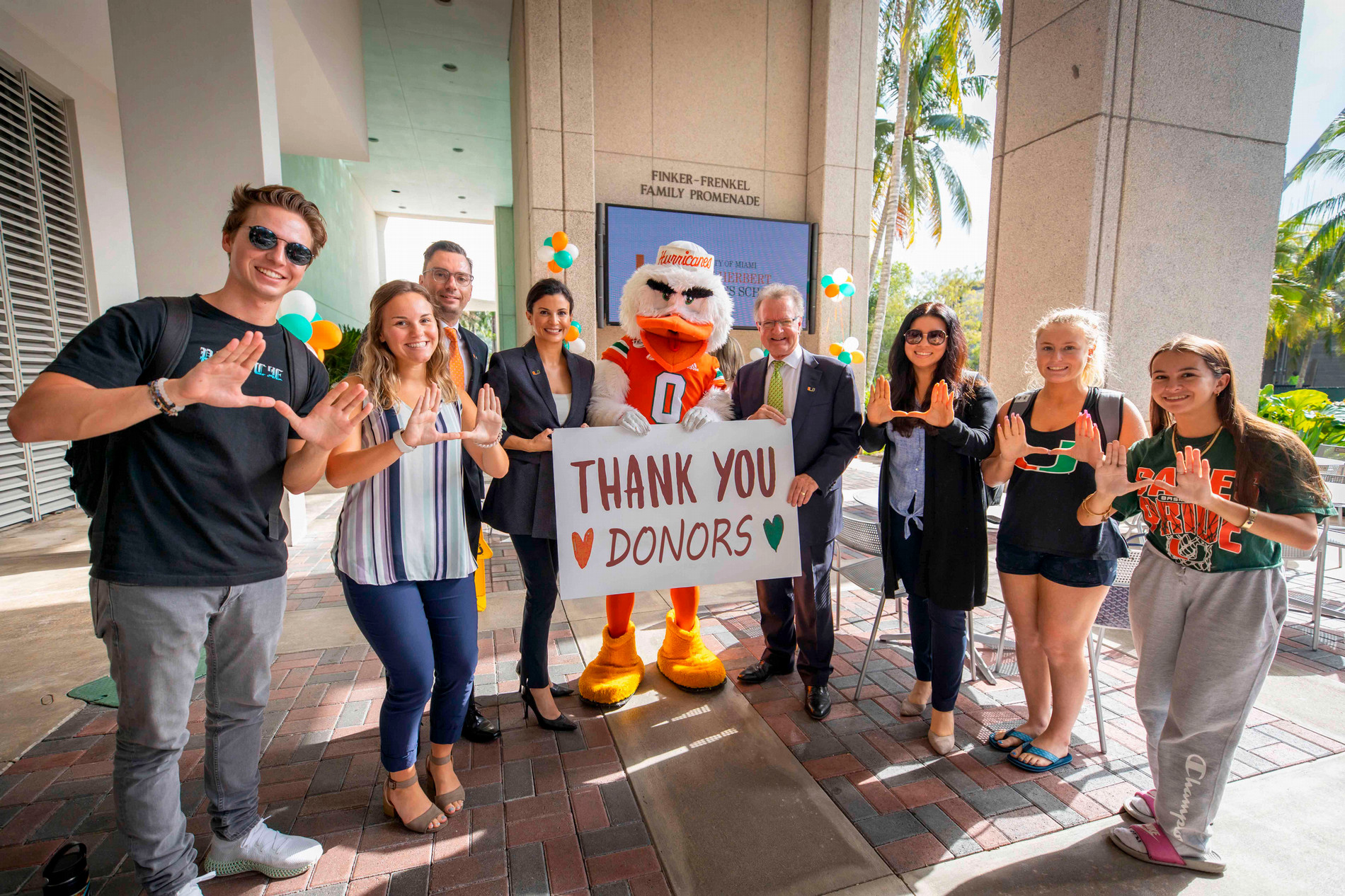 A Meaningful Legacy Through Philanthropy 
With deep gratitude for Patti and Allan Herbert's leadership in philanthropy, we are excited to announce the Herbert Challenge as a way to continue the momentum of their gift and partnership with our Miami Herbert community.
What began as a love story between undergraduates Patti (BBA '57) and Allan (BBA '55, MBA '58) Herbert some 60 years ago has grown into a lifetime of philanthropy to their alma mater.  
On October 15, 2019, the University of Miami proudly named its business school – now the University of Miami Patti and Allan Herbert Business School or Miami Herbert Business School, for short – in honor of the Herbert's transformative $100 million in lifetime giving.
Rise to the Challenge
Ever looking to inspire, Patti and Allan in partnership with the University, have created the Herbert Challenge – an opportunity for alumni and friends of the U to give back and help the business school lead in the coming century. These Challenges promise to match certain gifts up to an established amount that are earmarked for some of the Miami Herbert's key initiatives. Your participation, no matter the Challenge, makes an impact.
Annual gifts from our alumni are the largest fundraising effort that helps bridge the tuition gap, support Miami Herbert's highest priorities and expand opportunities for student growth. The Alumni Herbert Challenges allow for your annual gift to have a much larger impact on our students today and tomorrow.
Past Alumni Herbert Challenges:
May 2021 Alumni Challenge brought in 100 alumni donors and unlocked $100,000 endowed scholarship. Patti Herbert Memorial Challenge- 1/1/ match- $100K unlocked to Miami Herbert Fund; Alumni Giving Match- 1/1 match- ended December 31, 2019,  $150k unlocked to Miami Herbert Fund.
The importance of scholarships in helping Miami Herbert to sustain a highly talented and diverse student body cannot be overstated. Our goal is to meet 100 percent of demonstrated financial need, so that every admitted student has access to the full range of educational opportunities.
Legacy gifts are planned gifts that designate some portion of an individual's financial or estate plans as a donation to a charitable organization. By naming Miami Herbert as a beneficiary of a planned gift, you not only enable the School to continue to pursue its mission of developing the next generation of principled business leaders but you cement your philanthropic legacy at the University of Miami.
The first 10 alumni to document Miami Herbert as a beneficiary of a planned gift will receive a 10 percent scholarship match (up to $10,000) that will be awarded in your name to a business student during the 2021-2022 academic year.
Status:  10 legacy gifts matched
Brian Deming BSSA '90
Charles Durham 
Kathryn Riediger Heinly BBA '69, MBA '79
Jason Maxwell, Esq. BBA '95
Rosanna Lucotti-Roberts BBA '86
Sam Ballam BBA '72
Alejandro Franco Franco MBA '08
Edward A. Strongin, BBA '72, and Carol P. Strongin, AB '73
Sharon Capra Brown BBA '66 and Barry Brown BBA '63
Anonymous Donor
Endowed faculty chairs are essential to recruit, retain, and reward elite academic and scholarly talent who drive dynamic curricula and, in turn, attract the highest caliber of students.
Development & Alumni Relations
Contact Us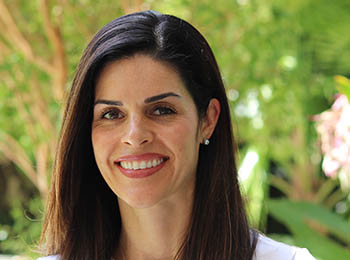 Casey Supple
Executive Director, Development & Alumni Relations