2022 CSO Summit & Symposium
Schedule of Events
The following panel sessions are virtual, free of charge and live-streamed from the University of Miami campus. 
If you would like to attend in person, please contact Sanja Hofer at shofer@miami.edu.
Multidimensional Aspects of Sustainability in the Health Care Industry | 9 - 9:55 a.m.
Session 1: Health
With the health care sector making up nearly 20 percent of the economy, the importance of sustainability becomes critical. Given the great diversity of this sector, it is important to understand the various aspects of sustainability and measures and policies to impact. This session will explore a number of these areas of the industry and the application of interventions to bring about desired results. | Moderator: Dr. Steven Ullman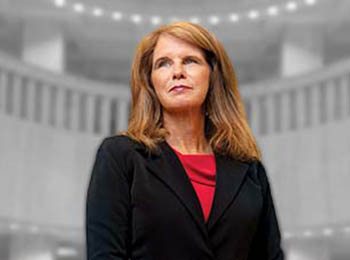 Mary Mayhew
President & CEO, Florida Hospital Association
Mary Mayhew joined the Florida Hospital Association in October 2020. Prior to joining FHA, Mayhew served as Secretary of the Florida Agency for Health Care Administration (AHCA) in the administration of Governor Ron DeSantis. As Secretary, Mayhew played an instrumental role in the state's response to the COVID-19 pandemic. She also spearheaded several initiatives to support increased accountability for improved healthcare outcomes for the more than 4 million Medicaid enrollees and to promote integrated care coordination.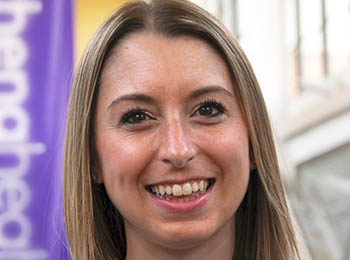 Jamie Mercurio
Corporate Social Responsibility Senior Manager, Boston Scientific
Jamie Mercurio is a Senior Corporate Social Responsibility (CSR) Manager at Boston Scientific and leads the company's ESG strategy. Jamie collaborates across the business to deliver the Boston Scientific global ESG program including reporting and stakeholder engagement. Boston Scientific is dedicated to transforming lives through innovative medical solutions, while also making measurable contributions to the world we share. Jamie is a skilled ESG leader who has breadth of experience across industries where she has designed, scaled and led innovative ESG programs. She holds a Master of Public Health in international health from Boston University and a BS in international business from Spring Hill College.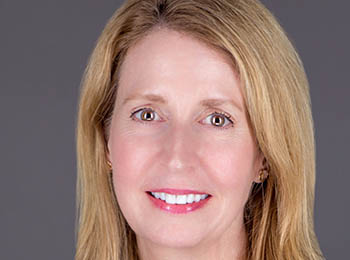 Catherine Toms, MD, MPH
Senior Advisor for Climate and Health
Dr. Catherine Toms is a public health physician specializing in maternal and child health. She is
Senior Advisor for Climate and Health with the international nonprofit, Health Care Without
Harm where she helps Florida's health systems build facility and community resilience to
weather-related impacts.
Session 2 | 10 - 10:30 a.m.
Interview With Donna A. Shalala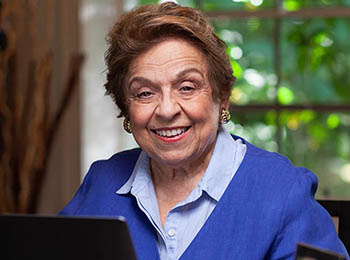 Donna A. Shalala
Former U.S. congresswoman, Secretary of Health and Human Services and former UM President
Donna Shalala is a distinguished educator, is Trustee Professor of Political Science and Health Policy at the University of Miami. She was President of the University of Miami (2001-2015), Chancellor of the University of Wisconsin-Madison (1987-1993), and President of Hunter College of the City University of New York (1980-1987). One of the most honored academics of her generation, she has been elected to seven national academies including the National Academy of Medicine, the National Academy of Education, the American Academy of Arts and Sciences, and the American Philosophical Society.
10:35 - 11:15 a.m.
Session 3: Diversity, Equity & Inclusion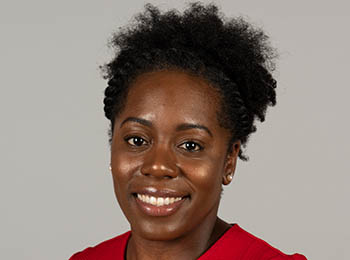 RaShauna Hamilton
Senior Director, Community Relations & Youth Programs, Miami Dolphins
RaShauna, currently the Senior Director of Community Relations and Youth Programs for the Miami Dolphins overseeing outreach, diversity and inclusion and youth initiatives has been an integral part of the Dolphins Football UNITES program. The program works to connect the intersections of the community and create a more inclusive South Florida. ​With a network of community partners and allies, Football UNITES works as a collective to focus on improving relationships, fostering understanding and experiencing culture in way that will ignite positive change.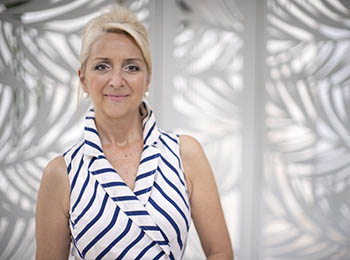 Suzanne Jewell
Founder, The Mindful Entrepreneur Group
Suzanne Jewell, walks in the role of Chief Experience Officer at Patch of Heaven Forest Sanctuary and as the Founder of The Mindful Entrepreneur Training Group. Suzanne is a former global TV executive, helped launch Video On Demand for the Hollywood movie studios, then led strategic marketing and communications as the Chief Marketing Officer for  Cisneros TV, launching brands DirecTV and AOL Latin America, amongst others, across 47 countries. Brand initiatives she has overseen for her own agency include clients such as  The Gates Foundation Alive & Thrive Ethiopia project,  Summit of the Americas  for Governor Jeb Bush's Office of Trade, Tourism & Economic Development, 1st World Happiness Summit, City of Miami Beach, Broward Center for the Performing Arts Business To Culture program, as well as fashion designer Diane Von Furstenberg.
Raina Nelson
Workplace Program Manager, Human Rights Campaign
Raina Nelson (they/them) is the Manager of the Corporate Equality Index for the HRC Foundation and co-author of the CEI. In this role, they engage directly with employers nationwide to identify and improve LGBTQ-inclusive policies, practices and benefits. Raina also manages all aspects of the CEI database and survey implementation. Before joining HRCF, Raina began their professional career conducting research on gender equity in education and the workplace. Raina graduated from New College of Florida with a Bachelor's degree in political science with a focus on the intersection of social identity and U.S. political ideology.
11:30 a.m. - 12:15 p.m.
Session 4: Entrepreneurship
Moderator: Susan Amat | Miami Herbert's latest entrepreneurship initiative, UScale, brings together 10 founders from across the globe – from Bahrain, Bangladesh, Jordan and Saudi Arabia, and from throughout Latin America – to share their visions for making the world greener and bringing more sustainable business practices to their regions.
Tomás Houdely | Vittorio Stacchetti
Founder & CEO | Commercial Manager, AintechAintech
Aintech is a nanotech-based company that has a special focus on R&D in sustainability, resource optimization and climate impact. We develop, manufacture and patent highly sustainable and maintainable chemical additives for the most contaminating productive industries, allowing them to drastically reduce their costs, environmental impact and consequently, adding value in the social aspect, which allows them to make this world a safer place. We want to be the Basf of sustainable chemicals.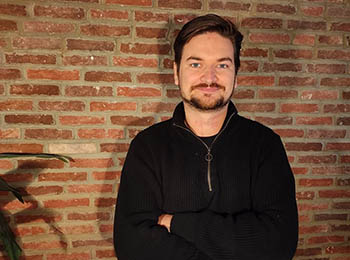 Herman van Uum 
Co-founder, FabricAID
FabricAID is a fast-growing social enterprise founded in 2017 working to solve the global textile waste crisis and establish a socially and environmentally conscious value chain for the apparel industry.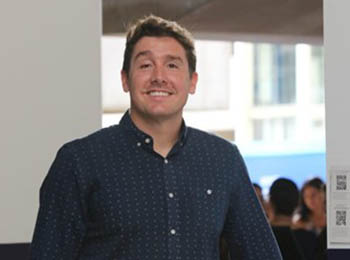 Mauricio Reck, MSc.
Founder & CEO, Fresco Labs
Fresco Labs is a predictive software company that helps fresh food grocers to reduce waste and stockouts by offering precise order recommendations.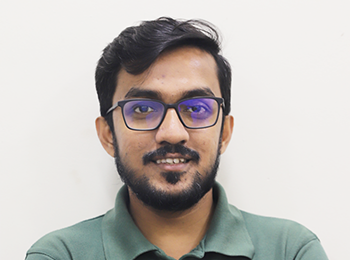 Mashrur H. Shurid
Co-Founder & CEO, iPAGE
iPAGE is an AgriTech startup that delivers value-added data to small farmers and FMCGs for a higher return. It leverages machine learning, data science, and AI to collect, analyze real-time data on soil, agrometeorology, consumer demand and provides a site, crop, and market-specific advisory to the farmers.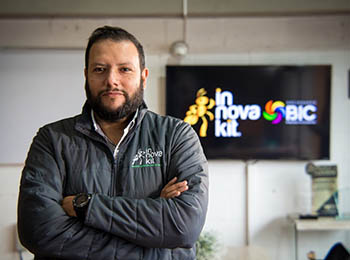 Hugo A. Lopez F
Co-founder & CEO, Innovakit
Innovakit is committed to working together with coffee growing households and coffee pickers to build Advanced Coffee Growers: a new generation of specialized producers governed by the Internet, traceability, basic technologies and the effort to obtain the most exclusive coffees that do not need a seal to shine in the most exquisite palates in the world and receive a fair, profitable and sustainable price. In 2021, Innovakit exceeded 63,000 producers that use the company's products and services in Colombia and other countries in Latin America and Africa, maintaining sustained growth in sales and end users.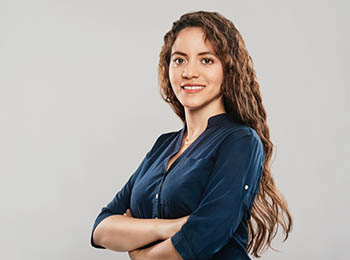 Jacqueline L. Cruz
Founder & CEO, Le Qara
Le Qara is a female-led startup based in Arequipa, Perú. We have created a sustainable biomaterial with similar properties to animal leather. It doesn't come from animals because it is made by microorganisms that are fed with organic residues and grown through a biotechnological and sustainable process. We apply an integral circular process, since we use natural residues, a minimum quantity of water, and acquire a waste less and chemical-free production (no tanning involved).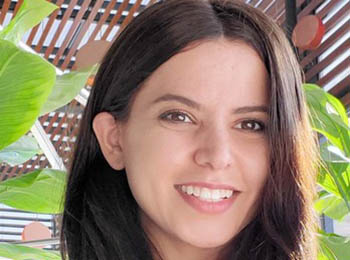 Nouf Alhazmi
Founder and CEO, Plastus
Plastus is a BioTech startup that specializes in the making of PHA biodegradable bioplastics by repurposing organic waste. We use bioreactors to ferment and extract bioplastics from within the bacterial cells, which should quickly disappear in the ocean or in soil and act as fertilizer without competing with food security. We have devised a method to slash manufacturing costs in half, which made it possible to take this product from its original biomedical applications and offer it up for consumer markets.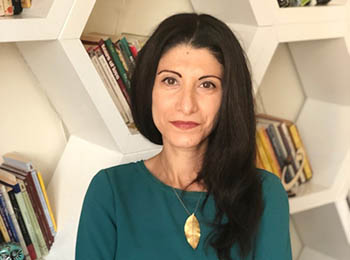 Leena Al Olaimy
Founder & CEO, Symbaiosys
Symbaiosys is a Saas platform that matches companies and institutional investors with profit-generating forest and land restoration (FLR) projects. Our analytics enable our customers to strategically use forest projects to protect their physical assets and supply chains from climate-related financial losses, and to leverage climate-related opportunities. Our mission is to mobilize finance to restore 1.2 trillion trees globally, and to protect portfolios, people and the planet.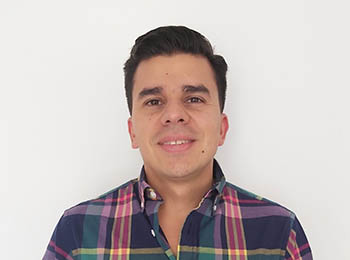 Oscar Hoyos Vasquez
Founder & CEO, Uptime Analytics
Uptime Analytics is working to build a more sustainable world by helping industries manage and optimize their energy consumption. Through their AI SaaS applications, their customers have reduced energy expenses by up to 15%, contributing to the reduction of more than 7,000 tons of CO2.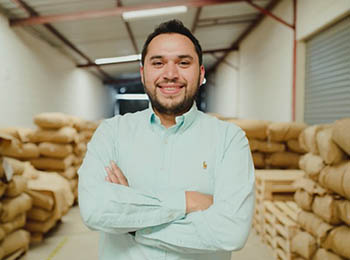 Demetrio Santander
President & Co-Founder, Waykana
Waykana is an energy tea company with a unique ingredient from the Amazon rainforest of Ecuador called guayusa, the most caffeinated leaf in the world. Our mission is to boost the world with natural and balanced energy, impacting positively to small-scale growers in direct and fair trade, environment-friendly cultivating organically.
12:30 - 1:15 p.m.
Session 5: Supply Chain
Moderator: Professor David Kelly
Erin Black
VP, Sustainability & Risk Management, Coca-Cola Beverages Florida
Erin Black leads the company's strategy and execution of Risk Management and Sustainability with proven enterprise-wide strategy creation. Ms. Black has extensive risk management, process improvement, compliance and process modeling and analyst experience, having formerly served as Coca-Cola Refreshments' Vice President of Environmental, Health, Safety and Sustainability. Prior to this, Ms. Black served as Senior Global Technical Director of Environmental and Safety at Kellogg Company. Ms. Black has also served as Director of Environmental, Health and Safety for Sara Lee as well as Burns Philip, Inc. She holds a MS from Drake University and undergraduate degrees from Keene State College.
Teddy Lhoutellier
Sustainability Director, University of Miami
Renewable Energy, Sustainability and Environmental Science are Teddy's passion. He started at the U in 2014, implementing the University's first comprehensive Sustainability Action Plan, after receiving a Silver ranking through the Sustainabiilty Tracking and Assessment Rating System program. Today, the University of Miami is a STARS Gold University. The office of sustainability's team he manages help initiate, monitor, track, promote, and advertise sustainability initiatives across divisions, schools and campuses. Green U, as the office is commonly known, is spreading sustainable development values everyday among UM community members.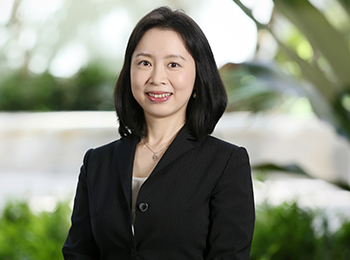 Sammi Tang
 Associate Professor of Operations & Supply Chain Management, Miami Herbert Business School
Sammi Tang's research addresses issues related to supply chain risk management, outsourcing and procurement strategies, sustainable supply chains, and topics in the interface of operations management and marketing. Her research has appeared in top journals such as Manufacturing & Service Operations Management, Production and Operations Management, Journal of Marketing Research, and other high-quality journals such as Decision Sciences and OMEGA. Sammi received her B.S. in Geophysics and Economics from Peking University, China, and MSBA and Ph.D. in Operations and Manufacturing Management from Washington University in St. Louis, Missouri.
1:30 - 2:15 p.m.
Session 6: CSO Summit
Moderator: Dean of Miami Herbert, John Quelch
Noel Anderson
CSO, American Red Cross
Noel Anderson currently serves as the American Red Cross chief sustainability officer and vice president of Environmental, Social and Corporate Governance (ESG) Strategy. Noel oversees the Red Cross commitment to reduce the impact of climate change by integrating a climate‐centric approach in the way the Red Cross advances its mission, conducts its business, invests its resources, and supports national and international climate change initiatives.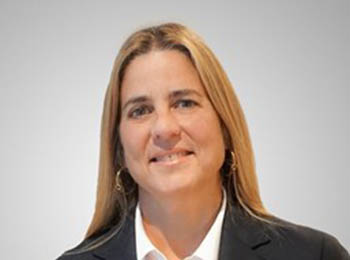 Silvia Garrigó
CSO, Royal Caribbean
Silvia currently serves as the Royal Caribbean Group's senior vice president and chief environmental, social and governance officer.  She is responsible for designing an enterprise-wide Environmental Social Governance (ESG) strategy, crafting relevant goals, targets, policies and programs and engaging internal and external stakeholders to support the company's business strategy, long-term license to operate and reputational capital.  She oversees the company's ESG disclosure strategy, ensures that the company follows the appropriate practices for board oversight and management of ESG risks and opportunities and supports the integration of ESG issues into the company's governance and enterprise risk management.  
Jennifer Motles
CSO, Philip Morris International
Jennifer is an International and Human Rights lawyer and Chief Sustainability Officer for Philip Morris International (PMI). Motles joined the company in 2015 and helped craft PMI's sustainability strategy, ensuring it was intrinsically linked to the adoption of the company's vision of delivering a smoke-free future. Since then, she has helped advance PMI's transformation, honing the company's sustainability and ESG performance.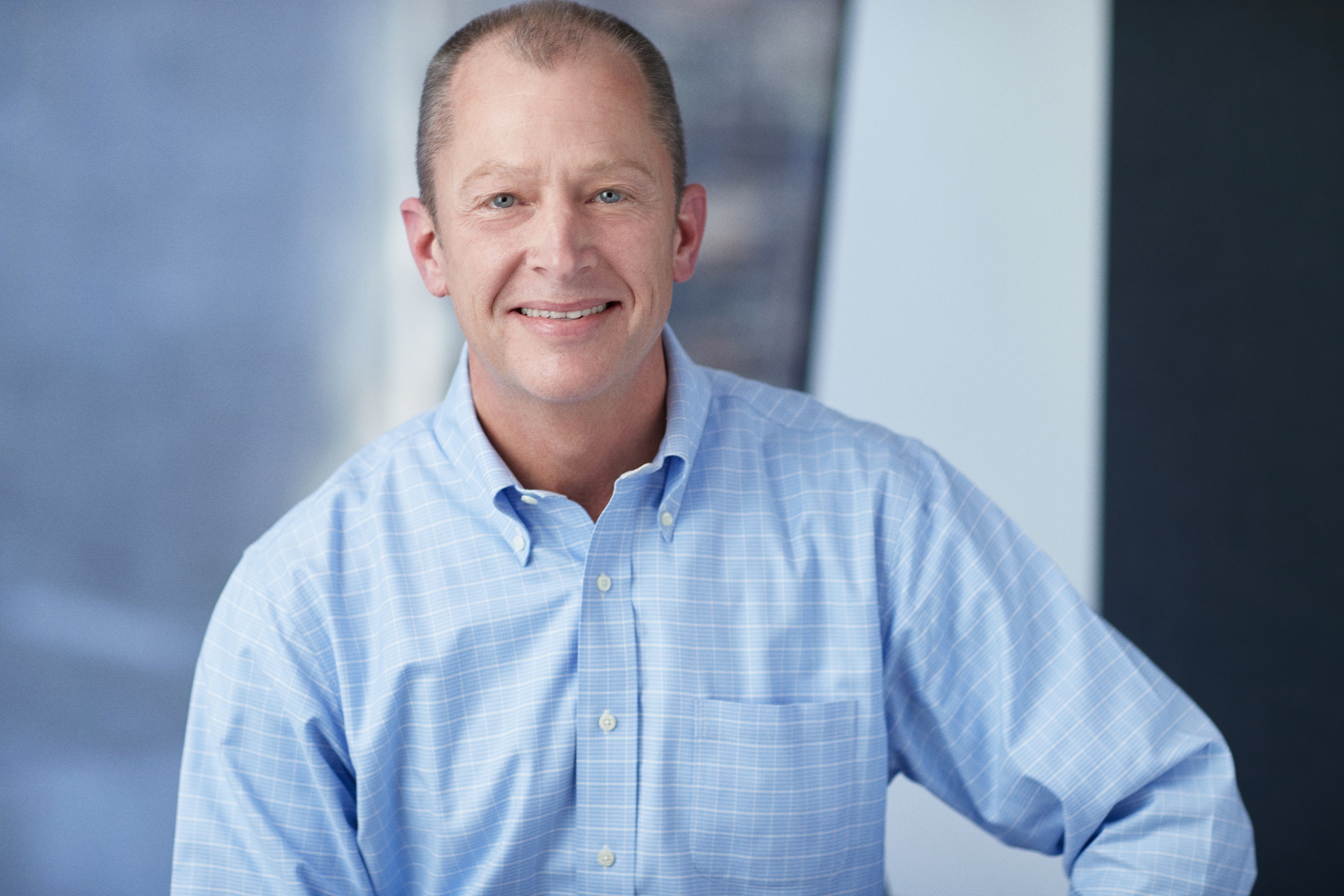 Dave Stangis
CSO, Apollo Global Management
Dave was appointed Apollo's first Chief Sustainability Officer and member of the Management Committee in 2021. He is designing and spearheading Apollo's enterprise-wide ESG and sustainability strategy. He is driving new operational rigor and positive impact around the globe leveraging Sustainability and Energy Transition as critical components of Apollo's long-term growth strategy. He is building new models of governance, capability, metric systems, reporting/communications, risk assessment and issue management to deliver value creation in one of the world's leading alternative asset management firms.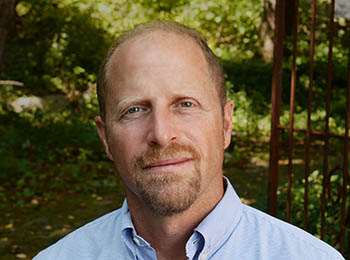 Josh Zinner
CEO, Interfaith Center on Corporate Responsibility
Josh has been CEO of the Interfaith Center on Corporate Responsibility since 2016, overseeing programs and operations for the organization. ICCR is a 50-year-old coalition of more than 300 institutional investors that collaboratively engage corporations on environmental, social, and governance issues. Josh has more than 25 years of experience as a nonprofit leader, coalition-builder, policy advocate, and public interest lawyer. Prior to ICCR, Josh co-directed the New Economy Project, an organization at the forefront of the fight against discriminatory financial practices. Among earlier roles, Josh founded and ran the Foreclosure Prevention Project at South Brooklyn Legal Services and helped create and lead New Yorkers for Responsible Lending, a broad policy coalition that fielded successful campaigns to achieve groundbreaking legislation and regulation to curb financial abuses. Previously, Josh also worked with Oxfam America on private sector campaigns, and as a housing lawyer representing low-income tenants. Josh was a member of the Consumer Advisory Board of the federal Consumer Financial Protection Bureau. He has a J.D. from the University of Michigan, and a bachelor's degree from Amherst College.
2:30 - 3 p.m.
Session 7: Sports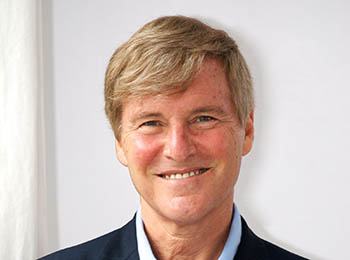 Leigh Steinberg
Sports Agent, Entrepreneur, and Author
Leigh Steinberg, premier sports agent, entrepreneur, best-selling author, and Chairman of Leigh Steinberg Sports and Entertainment Holdings, is best known for his work building athletes into stand-alone brands. He is often credited as the real-life inspiration for the Oscar-winning film Jerry Maguire. Leigh has represented many of the most successful athletes and coaches in football, basketball, baseball, hockey, boxing, and golf, including the number one overall pick in the NFL draft for an unprecedented eight times in conjunction with 64 total first round picks. With an unrivaled history of record-setting contracts, Leigh has secured over $4 billion for his 300+ pro athlete clients and directed more than $800 million to various charities around the world.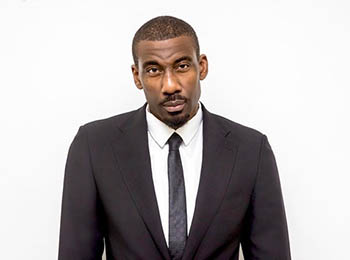 Amar'e Stoudemire
Former NBA player, entrepreneur and philanthropist
One of our generation's most celebrated athletes, Amar'e Stoudemire has built a reputation off the court as an innovative entrepreneur and philanthropist. With a lifelong passion for education, Amar'e seeks out knowledge and experiences that cultivate self-awareness, strengthen bonds of community, and deepen our respect for nature. Whether in sports, fashion or art, Amar'e is a stylish maverick whose influence has noticeably shifted the tides of popular culture.
3 - 3:45 p.m.
Session 8: ESG Keynote/Investing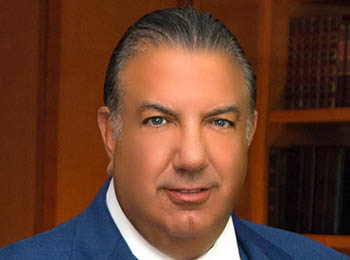 John Koudounis
CEO, Calamos Investments
John Koudounis joined Calamos Investments as Chief Executive Officer in 2016. He became the firm's first
designated CEO hired by Founder John Calamos, Sr., as part of Calamos' succession plan. Serving as a driving force behind improving strategic initiatives, Mr. Koudounis plays a critical role in delivering innovative solutions to business development and expanding product breadth for the firm's global base of clients. Under his leadership, firm profitability and AUM growth have increased substantially.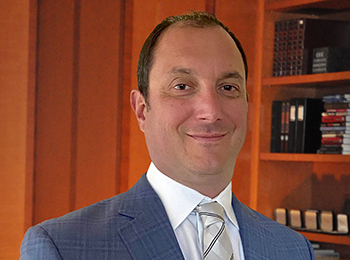 Anthony Tursich
Senior Vice President, Co-Portfolio Manager, Calamos Investments
Tony Tursich contributes 24 years of experience in socially and environmentally responsible investing strategies. He joined Calamos Investments following its 2021 acquisition of Pearl Impact Capital, LLC, the company he founded in 2018, where he served as Chief Investment Officer and portfolio manager since the inception of a trio of ESG-integrated portfolios. Prior to launching Pearl Impact Capital, he was a partner, senior portfolio manager and member of the executive committee at Portfolio 21.
In addition to his responsibilities at Calamos, Tony is an adjunct professor at Portland State University, an investment advisory board member for Multnomah County, Oregon, and a board member for the CFA Society of Portland. He graduated from Montana State University with a bachelor's degree in Business Administration and received an MBA from Portland State University.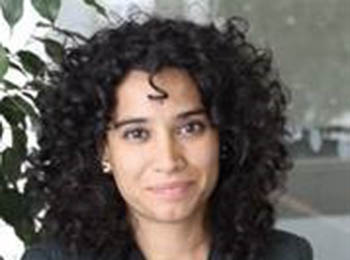 Anjuli Pandit
Head of Sustainable Bonds for EMEA and the Americas
Anjuli Pandit is Head of Sustainable Bonds for EMEA and the Americas. Previously, Anjuli worked at BNP Paribas, where she led ESG for BNP Paribas' debt syndicate desk, developing deep relationships with both ESG bond issuers and investors. Prior to that, she headed corporates sustainability for BNP Paribas in the UK and helped to define the firmwide sustainable financing agenda. Anjuli also worked in the corporate sector at the Tata Group, in various roles including managing public policy in the Group Chairman's office and heading marketing for an ESG data solutions offering for their IT business, TCS. Anjuli has a rich and varied background in ESG, having worked with a number of organizations such as Al Gore's The Climate Reality Project, Greenlight Planet, and The International Energy Agency. She has also served as an advisor to several NGOs on poverty alleviation and rural employment. Anjuli is personally focused on climate action and is regularly involved in expeditions to the Arctic and the Antarctic to study the effects of ice melt and advocate for the protection of the polar regions.
4 - 4:45 p.m.
Session 9: ESG & Reporting
Moderator: Professor Khrystyna Bochkay | Theme: Major movements in sustainability reporting landscape and what they mean for companies, auditors, and investors.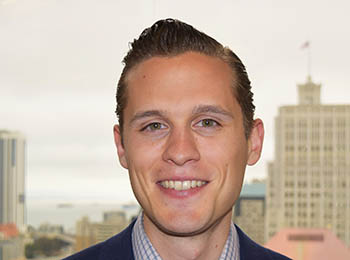 Greg Bartholomew
Deloitte & Touche
Greg Bartholomew is a research fellow from Deloitte & Touche, LLP. At the Value Reporting Foundation (VRF), he is responsible for engaging with various stakeholders to maintain and improve the SASB Standards across industries. Prior to joining the VRF, he provided professional assurance services for both public and private companies across a variety of industries. Bartholomew also served as a member of Deloitte's National Office where he consulted on technical accounting matters and contributed publications in Deloitte's accounting roadmap series. He is a licensed CPA in Illinois and California, and he holds a Master of Accountancy from the University of Alabama and a Bachelor of Science in Accounting from University of Alabama at Birmingham.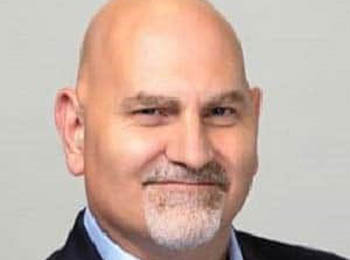 Shannon Hunter
Office Depot
Currently the VP of Merchandising Operations & Sustainability at Office Depot. Shannon has been working at Office Depot for over 22 years with most of that being in Loss Prevention & Safety.  He has built great relationships throughout the organization at all levels and took the challenge to move from Loss Prevention to Merchandising in early 2020.  His areas of expertise include merchandising, operations, sustainability, loss prevention, safety, business strategy, omni-channel retail, and B2B.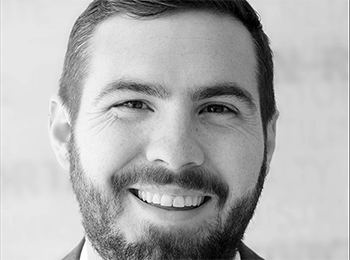 Greg Waters
Associate Director of Research, SASB Standards
As Associate Director of Research, Greg Waters supervises technical staff on the research team and provides oversight on technical staff's execution of standard-setting activities, sector coverage, and organizational projects. He previously led standards development for the Technology & Communications sector of the SASB Standards. Prior to joining SASB in 2019, Mr. Waters spent seven years on the research team at proxy advisor Glass Lewis, where he led a team analyzing the corporate governance of North American companies. He holds an MBA in Finance from NYU's Stern School of Business and a BA in Economics from Bates College.
Session 10: Career Networking
5 - 6 p.m.
Moderator: Ginger Baxter
Post-Event Reception
Location: Finker-Frenkel Family Promenade