CSOSS 2023
Sessions & Speakers
All sessions will be taking place at Lakeside Auditorium.
8:30 AM
Session 1: Entrepreneurship
Theme: USCALE Sustainability Cohort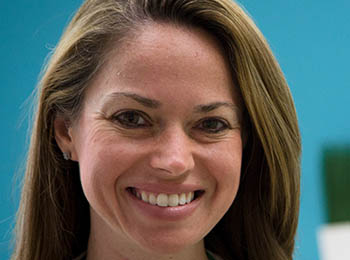 Session Moderator
Dr. Susan Amat
Director of Entrepreneurial Initiatives, Miami Herbert Business School
Dr. Susan Amat is the Director of Entrepreneurial Initiatives at the Miami Herbert Business School. 
A serial entrepreneur, she built media businesses for over a decade, including the first CD-Rom magazine and a national television show. She is the founder of Venture Hive, an entrepreneur education company, and Flitepath, a SaaS solution that provides accountability and transparency tools and content to support innovation management and entrepreneurship programs in Fortune 500 businesses.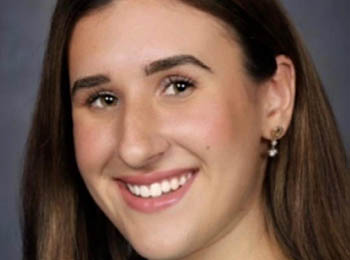 Nicole Agi
EcoLoo Group
ECOLOO Group is a leading GREEN innovation company. It develops, builds, and markets unique and patented innovations and environmental solutions. Its patented eco-social innovation toilet system is odorless, waterless, sewage free, energy free, maintenance free. It employs bacterial culture to treat the waste and create organic fertilizer that is pathogen free yet rich with nutrition. It is affordable, beneficial, biological, durable, ecological, economical and ergonomically designed for comfort, health and safety.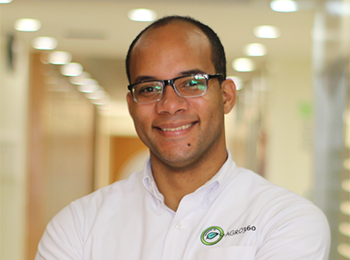 Eddy Alvarad
Agro360
Theme: USCALE Sustainability Cohort
Agro360 is a social impact startup dedicated to creating technological solutions based on exponential technologies to improve agricultural productivity and climate change resilience of small-scale farmers to support the fight against hunger and poverty worldwide in support of the fulfilling of the Sustainable Development Objective (ODS) of the United Nations by reducing the food loss due agricultural diseases.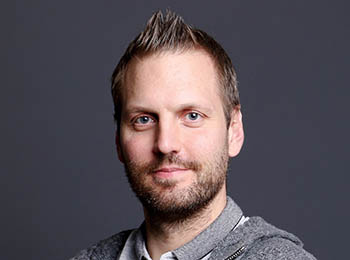 Martin Beaudoin Nadeau
Viridis Terra International
Viridis Terra specializes in the field of ecosystem restoration and sustainable management to fight the global problem of land degradation. Its main activities focus on the restoration of degraded ecosystems, lands, and soils; and on the formulation, implementation and sustainable management of large-scale reforestation, afforestation and forest and agroforest landscape restoration projects.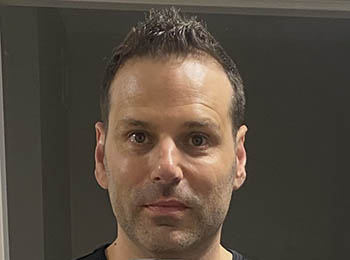 Jonathan Defoy
FoodHero
FoodHero is a mobile app that connects grocery stores and consumers to quickly sell surplus food that would otherwise end up in the trash. FoodHero represents a rewarding way for its shoppers to save big on food, while helping supermarkets to massively reduce food waste and improve their bottom line.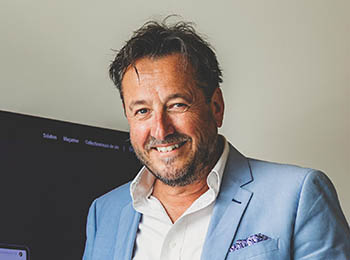 Guy Doucet
Alfred Technologies
Alfred Technologies commercializes an AI powered solution named Alfred that enables restaurant and hotel operators to improve their productivity, increase their profitability and enhance the experience of their customers as well as their employees by optimizing and simplifying their inventory management and supply of wines and spirits.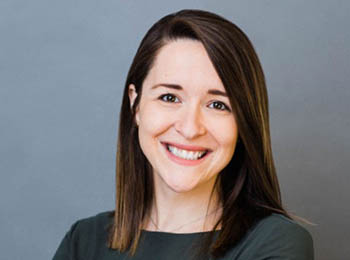 Marie Helene David
MYNI
MYNI produces and sells natural cleaning products without using water or plastic. Our dissolvable tablets concentrated to the size of a quarter are 300X lighter, 200X smaller and use 1000X less energy than regular cleaning products.
Mashrur Shurid
iPageGoblal
iPAGE is an UN-award-winning Agri-Info-Tech startup. It identifies the lack of actionable data in agriculture as a key challenge responsible for the poor profitability of smallholder farmers and strives to solve it. Based on an AI-powered, precision agronomic decision support engine that collects real-time data on farmers' soil, weather, farming behaviors, and market demand through locally developed IoT devices. Then, using proprietary analytical approaches, the engine provides the farmers with site & crop-specific agronomic advisory and training.
Matheus Ribaski
Trashin
Trashin performs waste management from collection to transformation. We educate, operate collections, track waste, extract consumption data and seek alternatives for waste recovery; strengthening the companies' reverse logistics, income generation and the local and circular economy.
Samet Yildirim
Orbillion Bio
Orbillion Bio produces meat from the highest quality heritage animals. Our mission is to realize the promise of cell-cultured meat to make delicious, nutritious food that is sustainable, accessible, and just. Orbillion has four different flavorful meats growing in the lab: wagyu beef, elk, sheep and American bison. Using their proprietary platform technology, Orbillion is rapidly decreasing the cost of cultivated meat.
9:30 - 10:30 AM
Session 2: Health Care
Theme: Evolution of supply chain management
10:40 - 11:45 AM
Session 3: Finance
Theme: The latest developments and trends in corporate reporting and sustainable finance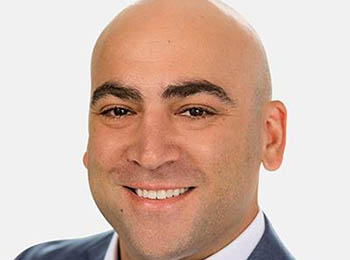 Session Moderator
Brandon Hass
Senior Director, ESG and Climate Indices, S&P Global
Brandon Hass is Senior Director, of Sustainability and Climate Indices at S&P Dow Jones Indices (S&P DJI). In this role, he is responsible for the commercial development of Sustainability, ESG and climate indices for North America. He serves as a subject matter expert in providing guidance to help form holistic suites of index based capital markets products grounded in S&P DJI methodology and client preferences.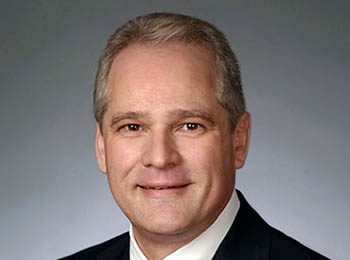 Don d'Adesky
Managing Director, Raymond James Financial
Don d'Adesky is one of the Senior Partners of The Americas Group of Raymond James. He has more than 30 years of experience and has been recognized nationally, with a number of the industry's highest honors: Barron's Top 1200 Financial Advisors (2010- 2022), Forbes Americas Top Wealth Advisors (2018- 2022), Forbes Best-in-State Wealth Advisors (2018- 2022), and The Financial Times Top 400 Advisors (2013- 2018).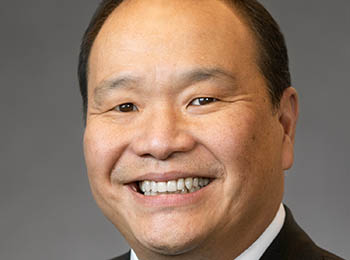 Bernard Chua
Vice President, American Century Investments
Bernard Chua, CFA, is vice president and senior client portfolio manager for American Century Investments, a premier investment manager headquartered in Kansas City, Missouri. He is a member of the Global Growth Equity group and is responsible for communicating global and non-U.S. equity investment strategies and results to the firm's clients and consultants.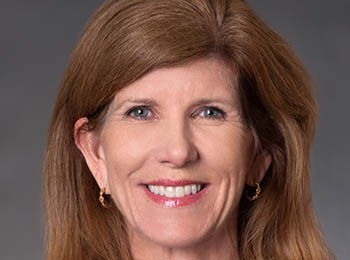 Wendy Goodyear
Vice President, American Century Investments
Wendy is part of the territory sales team at American Century Investments® dedicated to growing and deepening relationships with financial advisors in both southern Florida and Puerto Rico. She has been in the financial industry for over 35 years.  Prior to joining American Century Investments in 2008, Wendy worked for Calamos Investments, and John W Henry & Company and Citibank. Wendy is a graduate of The University of Virginia where she was an All-American swimmer.  She received her MBA from New York University.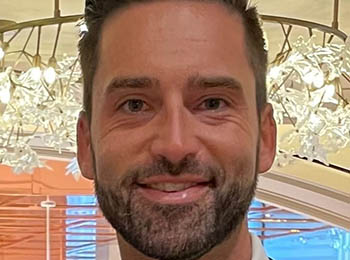 Michael Spaeth
Associate Director, Moody's ESG Solutions
Michael Spaeth is an Associate Director at Moody's responsible for Climate and ESG Sales across the America's.  Michael and his team work with Corporate, Government, and Financial institutions to understand how Climate and ESG data is going to be incorporated into Regulatory Reporting, as well leveraging Climate and ESG to generate revenue. Michael holds a B.A. from Indiana University and an M.B.A. in Sustainability & Finance from the University of Miami.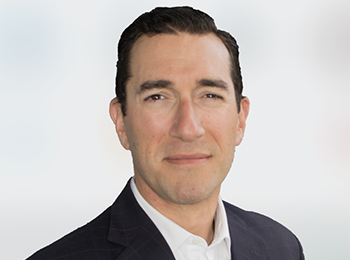 Dan Carreno
Associate Director, Ethos ESG/Aca Group
Dan (he/him) has 19 years of experience in the finance and sustainable investment industries. Throughout his career he has consulted with countless individuals and institutions to help them meet their financial goals while making a positive impact through their investment decisions. Dan holds an MS in Environmental Policy and Management and is a Certified Investment Management Analyst®.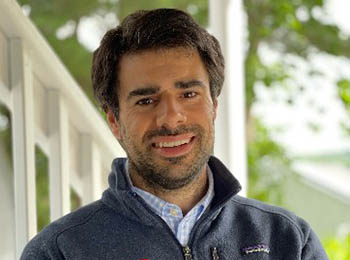 Richard Fontes
Product Manager, ESG Solutions, State Street
Richard A. Fontes is an ESG Product Manager at State Street who conceptualizes and implements integrations of ESG data and frameworks into the various technology platforms and investment services that State Street offers to the world's leading asset owners and asset managers.
12 - 1 PM | Session 4
Networking Lunch
1 - 2:15 PM
Session 5: The CSO Summit
Theme: Current perspectives from the C-suite on corporate sustainability and governance.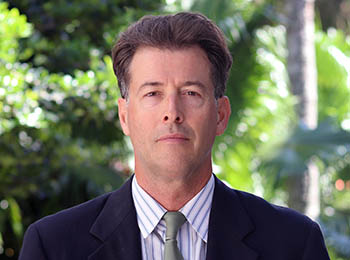 Session Moderator
Daniel Hicks
Professor, Miami Herbert Business School
As a member of the economics faculty at the Miami Herbert Business School, Daniel D. Hicks specializes in sustainable business and the media sector; designs & manages workforce development initiatives through applied career experience projects, and coordinates the undergraduate minor in sustainable business. He organizes the annual CSO Summit & Symposium (CSOSS) conference.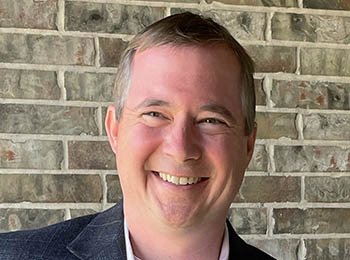 Noel Anderson
Chief Sustainability Officer, American Red Cross
Noel Anderson currently serves as the American Red Cross chief sustainability officer and vice president of Environmental, Social and Corporate Governance (ESG) Strategy. Noel oversees the Red Cross commitment to reduce the impact of climate change by integrating a climate‐centric approach in the way the Red Cross advances its mission, conducts its business, invests its resources, and supports national and international climate change initiatives.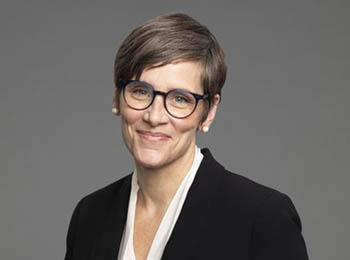 Nancy Mahon
SVP, Global Corporate Citizenship & Sustainability, Estee Lauder Companies, Inc.
Nancy Mahon is a collaborative leader with deep global experience in enterprise-wide management as well as leading Environmental, Social and Governance (ESG) strategy, operations, marketing, reporting, and risk reduction. In the increasingly disruptive ESG arena, Nancy is a trusted and sought-after advisor, speaker, and enterprise ambassador.
Susan Uthayakumar
Chief Energy & Sustainability Officer, Prologis
Susan Uthayakumar leads the company's sustainability and energy solutions business. In this capacity, she is responsible for evaluating and scaling both existing and emerging energy solutions across the Prologis platform and for ensuring that Prologis continues to be the leader in sustainability in the logistic real estate industry. Prior to joining Prologis, Susan was president of Schneider Electric's Sustainability Business Division.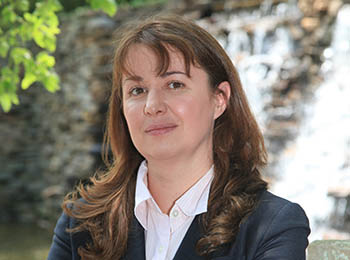 Erin Meezan
Chief Sustainability Officer, Jones Lang LaSalle
Erin Meezan is Chief Sustainability Officer for Jones Lang LaSalle. She is responsible for directing and delivering Jones Lang LaSalle's sustainability program by embedding it throughout the firm and driving meaningful impact with, and through, Jones Lang LaSalle's clients.
Erin Black
Vice President of Sustainability and Risk Management, Coca-Cola Beverages Florida
Erin Black is Vice President, Risk Management at CocaCola Beverages Florida. She leads the company's strategy and execution of Risk Management and Sustainability with proven enterprise-wide strategy creation. Ms. Black has extensive risk management, process improvement, compliance and process modeling and analyst experience, having formerly served as Coca-Cola Refreshments' Vice President of Environmental, Health, Safety and Sustainability. Prior to this, Ms. Black served as Senior Global Technical Director of Environmental and Safety at Kellogg Company. Ms. Black has also served as Director of Environmental, Health and Safety for Sara Lee as well as Burns Philip, Inc. She holds a MS from Drake University and undergraduate degrees from Keene State College.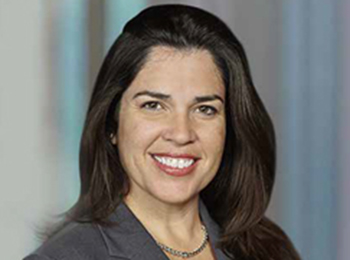 Amy Quintana Avalos
Senior Vice President, Chief Sustainability Business Officer and Corporate Secretary
2:30 - 3 PM
Session 6: Keynote Speaker
Theme: U.S. industrial policy, trade, and the Green New Deal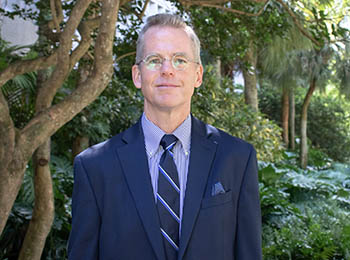 Session Moderator
Noah Williams
Professor, Miami Herbert Business School
Noah Williams is Professor and Miami Herbert Centennial Endowed Chair in Economics at Miami Herbert Business School, University of Miami. Prior to joining Miami Herbert in 2022, he was the Curt and Sue Culver Professor of Economics at the University of Wisconsin -Madison, where had been on the faculty since 2008. Previously he was on the faculty at Princeton University. His research focuses on macroeconomics, with particular interests in monetary policy, social insurance programs, and financial markets.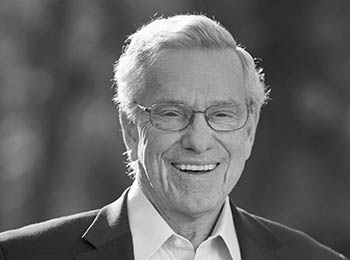 Clyde Prestowitz
President, Economic Strategy Institute
The New York Times has called Clyde Prestowitz "one of the most far-seeing forecasters of global trends." For more than fifty years, Prestowitz has studied, lived, and worked in Asia, Europe, and Latin America as well as in the United States, and has become noted as a leading writer and strategist on globalization and competitiveness.
3:15 - 4 PM
Session 7: Blue Economy
Theme: The role of business in sustaining the oceans amid climate change. | Moderator: Dr. David Kelly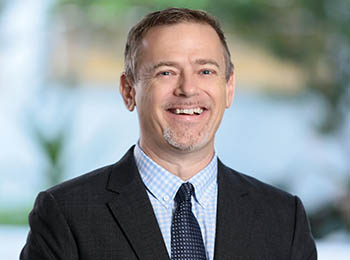 Dr. David Kelly
Professor, Miami Herbert Business School
Dr. David L. Kelly is a Professor of Economics, Co-chair of the Sustainable Business Research Cluster, and Academic Director of the Master of Science in Sustainable Business at the University of Miami Herbert Business School. He was chair of the economics department from 2005-8 and has formerly held positions at the University of California at Santa Barbara and Carnegie Mellon University.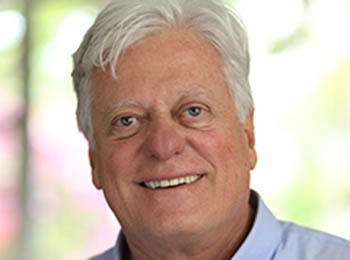 Dr. Daniel Benetti
Director, Marine Affairs and Policy, Rosenstiel School of Marine, Atmospheric, and Earth Science
In addition to his academic and research credentials, Benetti has extensive international professional experience, having worked, consulted, and established research, commercial and educational programs and projects for the private and government sectors in more than 20 countries throughout five continents over the last 30 years.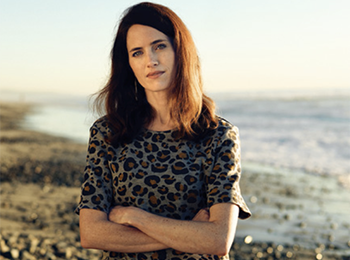 Dr. Jennifer Jacquet
Visiting Professor, Rosenstiel School of Marine, Atmospheric, and Earth Science
Jennifer Jacquet is a visiting professor in the Department of Environmental Science and Policy at the University of Miami, with an understanding of ESG as well as public health and animal-related issues in aquaculture systems.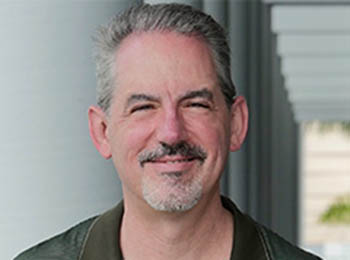 Dr. David Letson
Chair, Department of Environmental Science and Policy, Rosenstiel School of Marine, Atmospheric, and Earth Science
David Letson is a professor of Environmental Science and Policy at the University of Miami, where he has worked since 1995. His research focuses on the economics of extreme weather and climate variations. He is interested in the value of predictions from the geosciences and in how those predictions are interpreted and used. Letson obtained his Ph.D. in economics from the University of Texas at Austin in 1989 and has over 40 publications to his credit. Specialties: Economics of climate variations and extreme weather.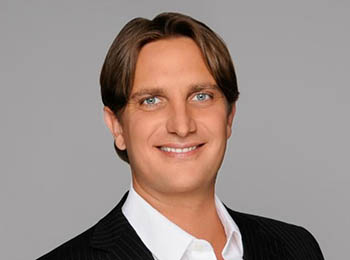 Damien Claire
Chief Sales and Marketing Officer, Atlantic Sapphire
Damien Claire is the Group's Chief Sales and Marketing Officer. Prior to joining Atlantic Sapphire, Mr. Claire was the President of Platina Seafood, Inc. Mr. Claire's experience includes positions in several industries around the world. From 2009 to 2014, he served as Sales/Analyst for South Pacific Specialties in Miami. From 2004 to 2008 he also acted as Vice President of Business Development for Global Outsourcing in Chile. Damien earned a Bachelor's Degree in Computer Science and Business Administration from Lander University in South Carolina.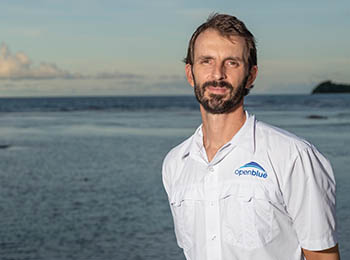 Jorge Alarcon
Director of Research & Development, Open Blue Seafarms
In early 2018, Alarcon moved to King Abdullah University of Science and Technology as Project Manager for the Aquaculture Development Program to promote applied research in support of Saudi Arabia's marine fish farming industry, while also participating as committee member for their Institutional Animal Care and Use Committee (IACUC). In late 2019, he joined Open Blue Seafarms in Panama as Hatchery and R&D Director for a fully integrated 1000+ton offshore/submersible cage farm supplying the US market.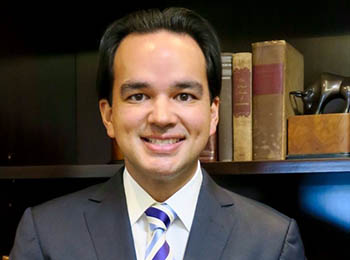 Gabriel Diaz
Senior VIce President, Everest Capital Partners
Gabriel Diaz has 18 years of experience in financial services. He is a Senior VIce President at Everest Capital Partners serving high net worth individuals and corporations. He is also an early investor and board member of Open Blue Sea Farms. He  serves as board member of Latin America and Caribbean Initiatives (LACI) at Miami Herbert, Real Estate Development in Spain and Panama, and other Financial Institutions.
4:15 - 5 PM
Session 8: Alumni Reunion & Career Reception
Chris Berger
Global Employee Acquisition & Employee Experience, Chief Audit & Risk Officer, Royal Caribbean Group
Chris Berger is currently the leader of Global Employee Acquisition & Experience at Royal Caribbean Group where he leads teams of professionals who acquire talent from university through executive management as well focusing on the employee experience for shipboard and shoreside professionals.
Previously, Chris was an Advisory Partner with KPMG for 26+ years where he led KPMG's Travel, Leisure & Hospitality segment out of their Charlotte, NC office. Mr. Berger joined RCG in January 2020 as the Chief Audit and Risk Officer for Royal Caribbean Group, where he grew his passion for developing leaders and transitioned into his present role. Chris is a speaker and purpose driven leader who enjoys collaborating with professionals to challenge, motivate and inspire them to achieve greater fulfillment and joy in their lives.
Marcia Guevara Valor
'22 Alumna, Master of Science in Sustainable Business
Torre Harvey
'21 Alumnus, Master of Science in Sustainable Business
Michael Spaeth
'22 Alumnus, MBA