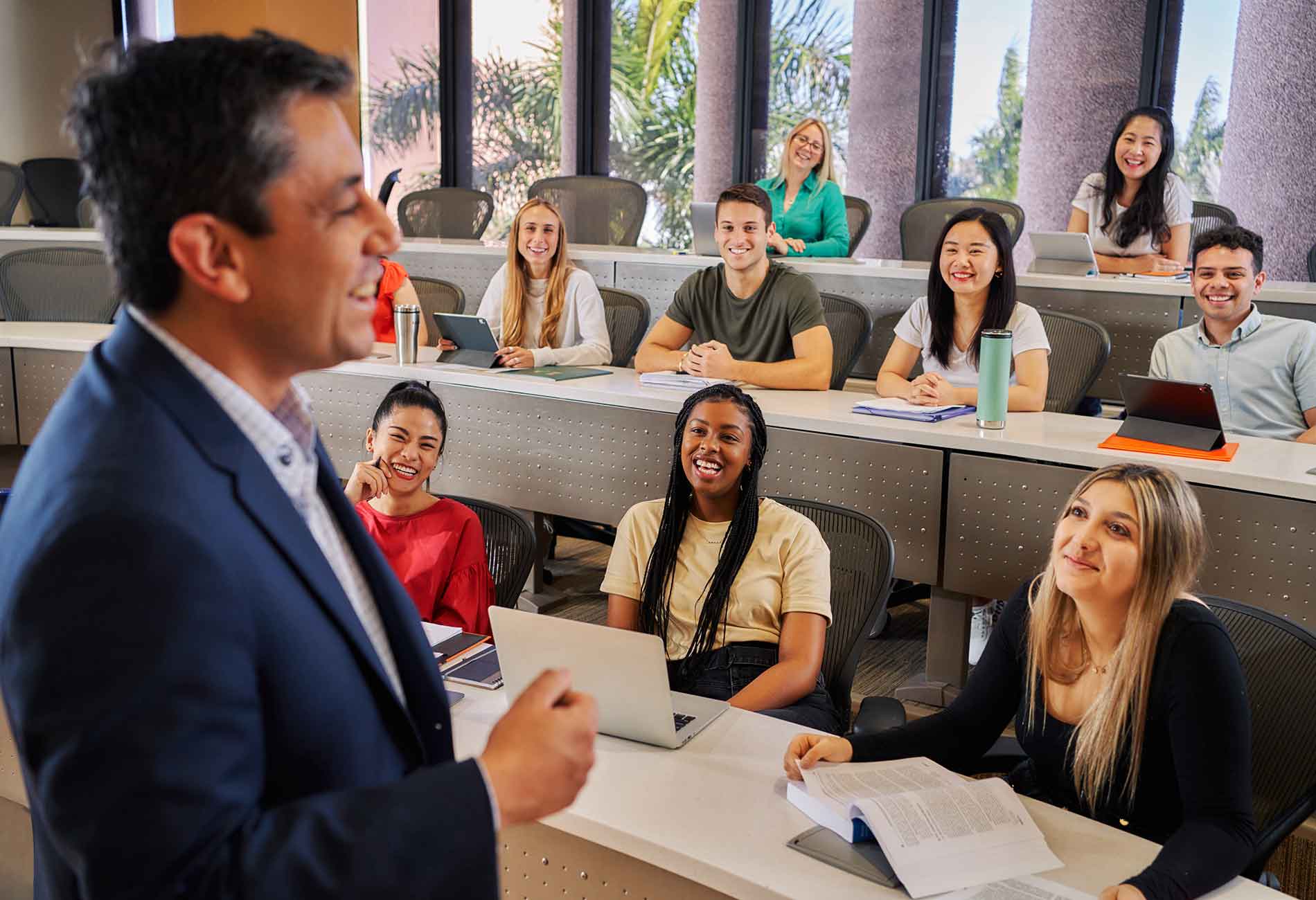 Master of Science in Finance
Maximize your global value.
Master of Science in Finance
Objective
Make yourself stand out with Miami Herbert's STEM-designated Master of Science in Finance degree, offered in the second-largest financial hub in the country. Miami is home to over 60 international banks and 100 alternative investment companies. The city is an emerging magnet for entrepreneurship, startups, Fintech, hedge funds and private equity. Gain the knowledge base and confidence to make critical decisions for any organization and join the financial leaders of the future.
Students can customize their experience by selecting course clusters, such as Financial Analytics, Fintech, Corporate Finance, Investment & Portfolio Management, International Finance, Psychology of Financial Markets, Real Estate Investment, Sustainable Finance, and Wealth Management.
Who's It For?
Surround yourself with success and make the kinds of connections that will propel your career. Learn alongside a diverse group of carefully selected peers who not only share your same passion, but also bring a wide range of new perspectives.
The MS in Finance is an option for those with or without work experience and even those without a finance undergraduate degree. Non-finance majors will receive the finance training they need through our unique Bridge to MSF program.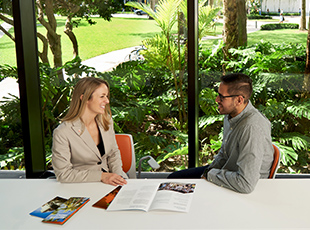 Request for Information
We'll send you a program overview and get you connected to one of our advisors.
Request Information
In Their Own Words
Our Students & Alumni
MS in Finance students and alumni come from diverse backgrounds, with a variety of academic and professional experiences, but with one thing in common: the drive to become global business leaders.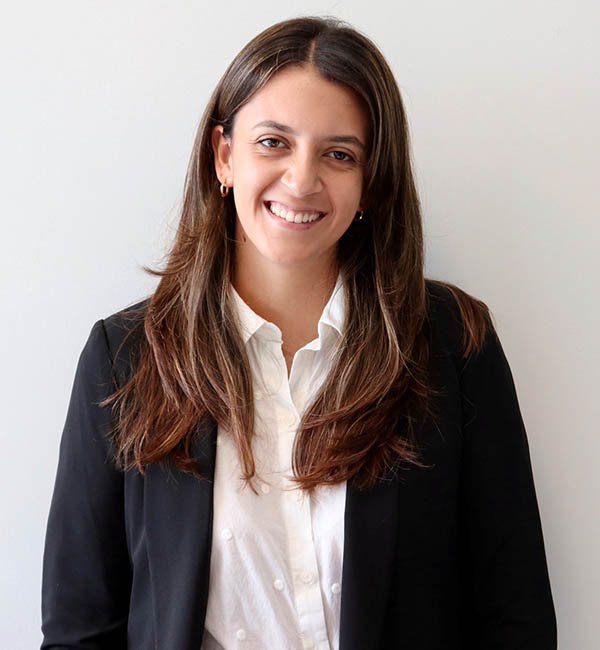 Class of 2021
I enrolled in Miami Herbert's MS in Finance program to gain a deeper knowledge of the financial industry and to take advantage of the networking opportunities it offered. I met extraordinary professors and peers with whom I will keep long-term friendships and professional relationships with. The program exceeded my highest expectations and equipped me with the tools and knowledge to succeed in my desired career path.
Juliana Matiz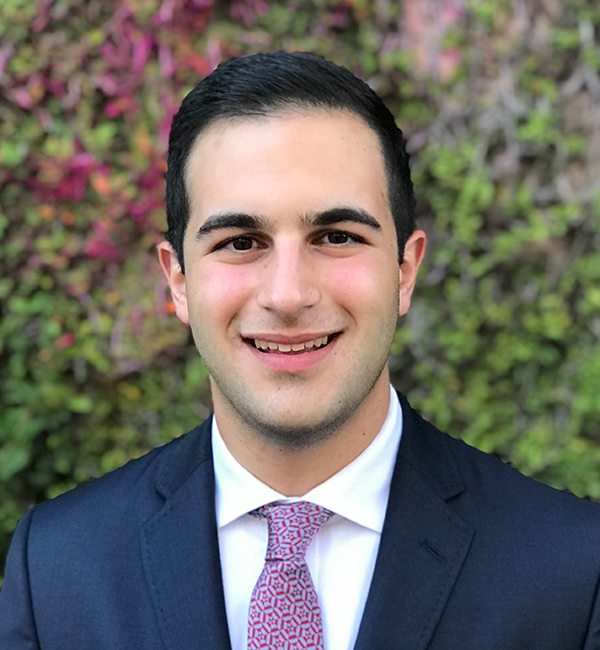 Class of 2022
The MS in Finance enriched both my professional and personal life by exposing me to the knowledge of world-ranked professors in the field of finance who later became my mentors. In addition, I was able to build long-lasting, meaningful relationships with other students in the program as well. Thanks to the confidence and competitive skills the program gave me, I am pursuing a career in asset and wealth management.
Emilio Abdul Massih Loze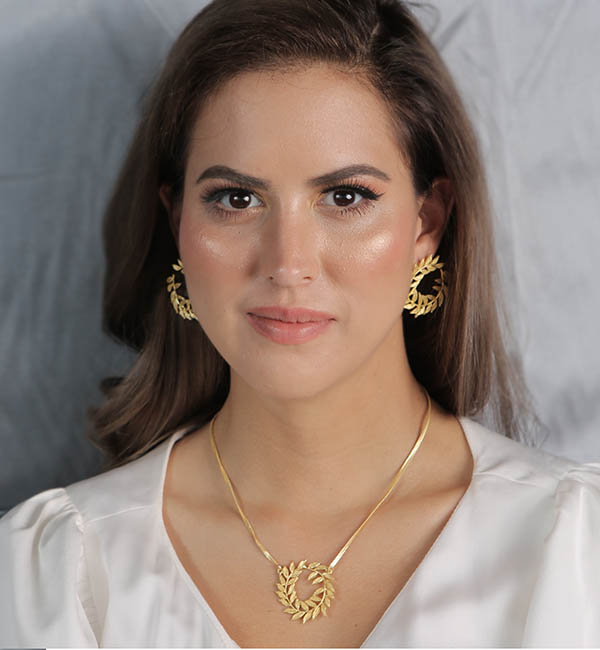 Current Student
The Master of Science in Finance program equipped me with the theoretical and practical tools I needed to become a successful finance professional, thanks to a carefully crafted curriculum that mixed real life-problems with theory. Working alongside brilliant students, I discovered my strengths and sharpened my instincts. The one-year program length was challenging, but at the same time rewarding. I feel I obtained very valuable experiences and knowledge and grew tremendously on every level.
Maria Andrea Freydell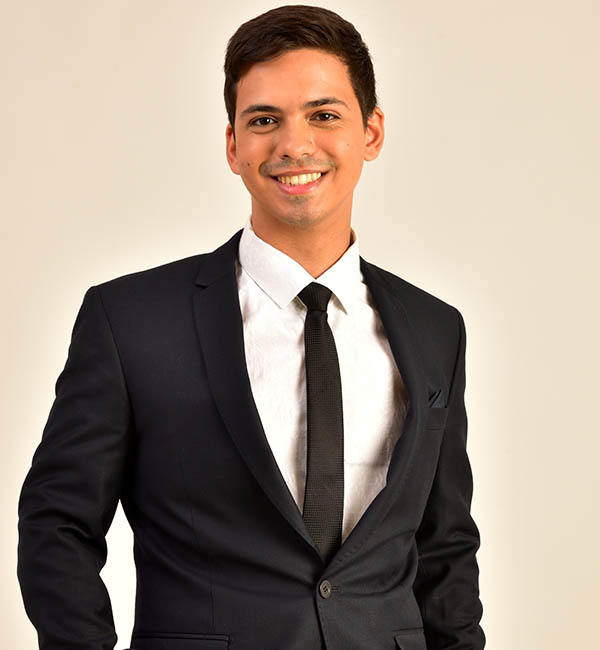 Class of 2022
Studying at Miami Herbert was a fascinating intellectual experience that challenged me to grow each day. The Master of Science in Finance program expanded my knowledge and helped me achieve my professional and personal goals alongside like-minded classmates. The program offers a flexible study plan with a wide variety of elective courses to customize your profile. The professors and academic advisors are amazing and helped me during my graduate school experience.
Axel Adriel Peluso Nieto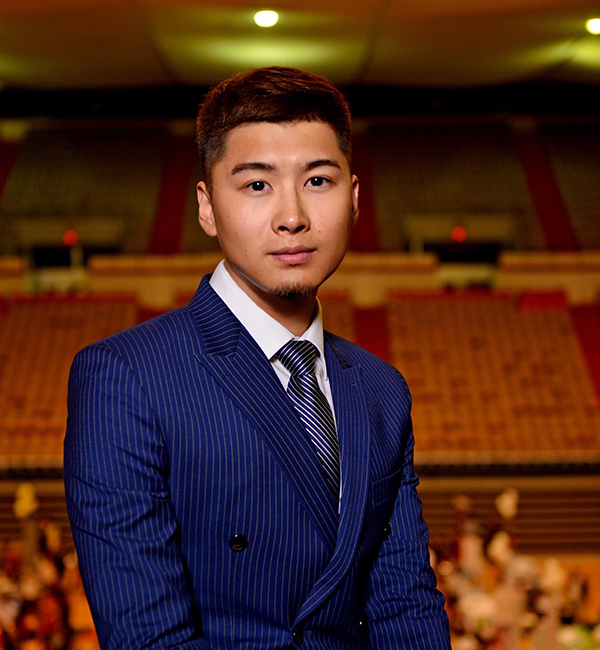 Full-time student
Becoming a professional in the financial industry is the career goal I have been working toward. The challenging curriculum of the Miami Herbert MS in Finance program was the perfect opportunity to enhance my abilities to accomplish this goal.
Dengshao Shi
Master of Science in Finance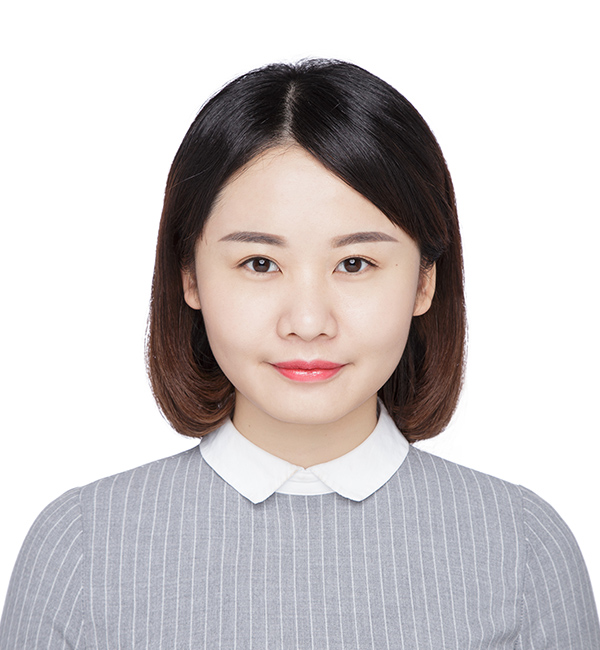 Full-time student
I joined the MS in Finance program to learn the specific technical skills and professional knowledge needed to achieve my goal in becoming an analyst in the investment or financial industry. The outstanding faculty in this Miami Herbert program equip students with the most advanced theories and technology which will be essential in their future work.
Lan Ouyang
Master of Science in Finance
Master of Science in Finance
Differentiators
This STEM-designated program develops your analytical and quantitative skills. If your passion is finance, this degree has clear differentiators to help you gain the knowledge base and confidence to make critical decisions for any organization and join the financial leaders of the future.
Faculty Mentoring
Learn from world-class finance faculty from many different countries, with PhDs from the most prestigious universities in the world and practical experience on Wall Street and in major global financial markets.

CFA Affiliation
The University of Miami is a CFA-affiliated school with a curriculum that helps prepare students to pursue the CFA designation, Bloomberg certification, and securities licenses.
40%
Women
The average finance cohort boasts 40 percent females.
25+
Countries
The average finance cohort's student body boasts representation from over 25 countries.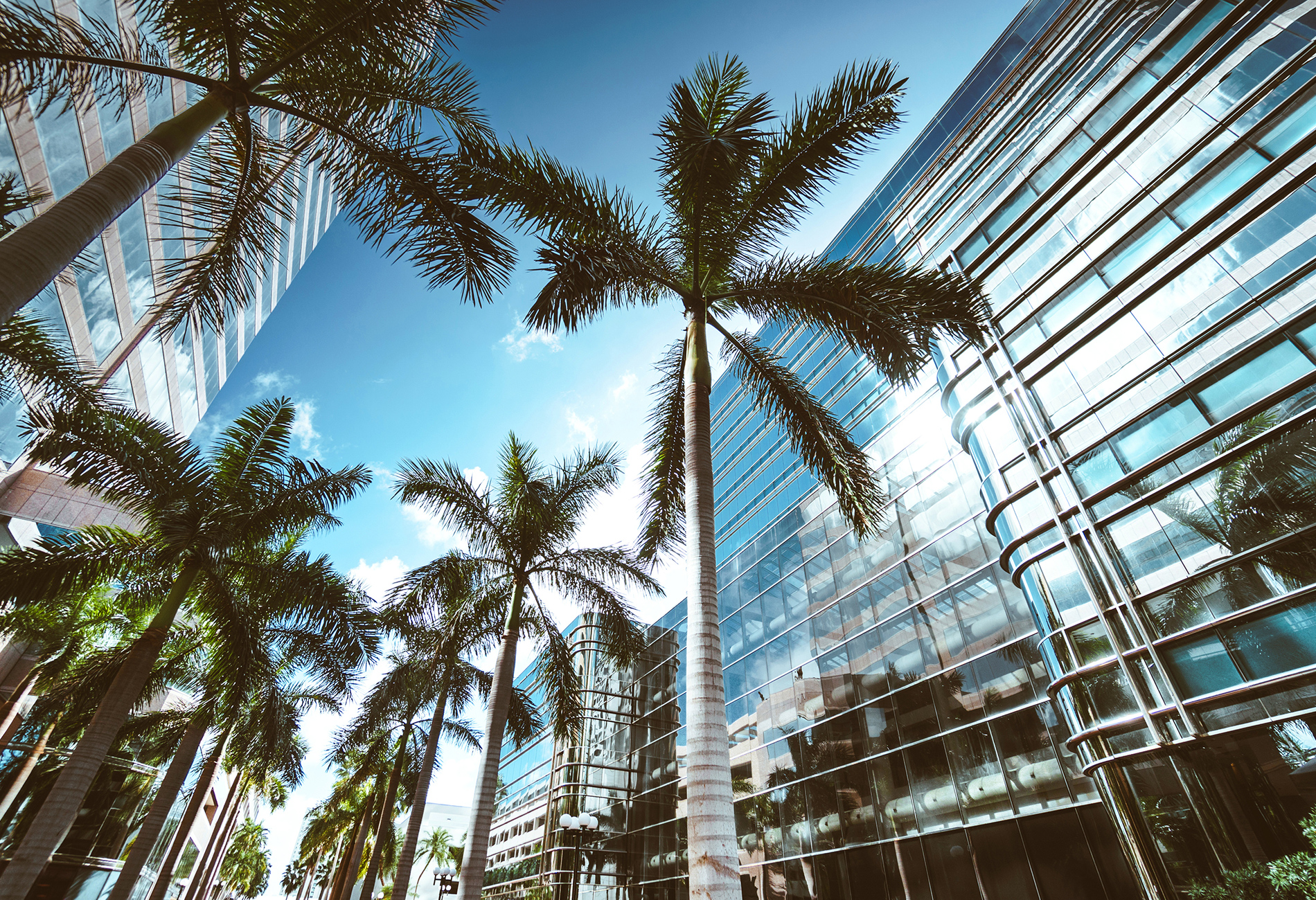 Career Outcomes
MS in Finance program graduates have launched their post-graduate careers within the following companies:
JP Morgan
Citibank
Goldman Sachs
EY (Ernst & Young)
Deloitte
Banco Santander
IDB Bank
Nomura International
Alliance Bernstein
Royal Caribbean Group
Learn from the Best
Faculty
Our outstanding faculty are recognized worldwide for their teaching and cutting-edge research.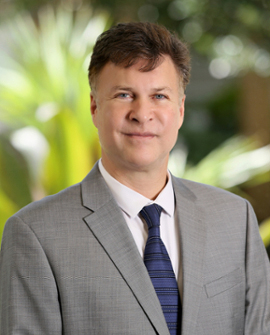 Associate Professor of Professional Practice, Finance
Co-Academic Director, MS in Finance
Your Tomorrow Starts Here
Miami Herbert graduate business programs are designed for the development of innovative ideas and principled leaders that transform global business and society. Choosing to take the next step toward your success as a business leader of the future is an important decision, and we are here to guide you. Connect with us today!