MD/MBA Dual Degree Program
Transform your career with our Full-Time MBA program.
Objective
The Full-Time MBA is designed to give you the hands-on opportunities you need to advance your career in health care or in any career change you choose. With a curriculum based on current employer demands, the Full-Time MBA integrates your knowledge of management, economics, and marketing with finance, business law, and technology. 
You'll develop global expertise through international consulting projects, working on real business cases for real companies. Our unique curriculum incorporates sustainability-oriented courses so all students will be prepared to take on 21st-century challenges.
Who's It For?
Current MD applicants are encouraged to apply to this program at the same time as to the University's Miller School of Medicine for consideration to the four-year MD/MBA program.
Program Length
45 months
Classes meet weekdays and weeknights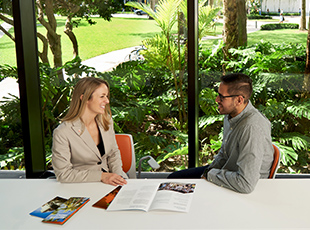 Request for Information
We'll send you a program overview and get you connected to one of our advisors.
Request Information
Full-time MBA
Differentiators
We recently re-designed the Full-Time MBA with career outcomes in mind, using employer input as an integral part of the process. With graduate readiness as the core of this newly enhanced program, there is a clear opportunity to tap into Miami Herbert's differentiators to stand out as a leader in the global workforce.
97%
Employment
97% of those seeking employment received full-time job offers within three months of graduation.

Employer-selected interdisciplinary themes
The newly redesigned MBA focuses on three themes: Leadership and Teams, Decision-making with Data, and Innovation and Strategy

Gateway to the world
Make inroads around the world; not only in Latin America, but also in Asia, Europe, and the Middle East. The full-time MBA prepares you for jobs in a global economy and gives you the skills and confidence to lead global teams.
49
Top-Ranked
Miami Herbert's Full-Time MBA ranked #49 in the U.S. (Financial Times, 2020)
72
Top-Ranked
Miami Herbert's Full-time MBA ranked #72 in the country (U.S. News and World Report, 2021)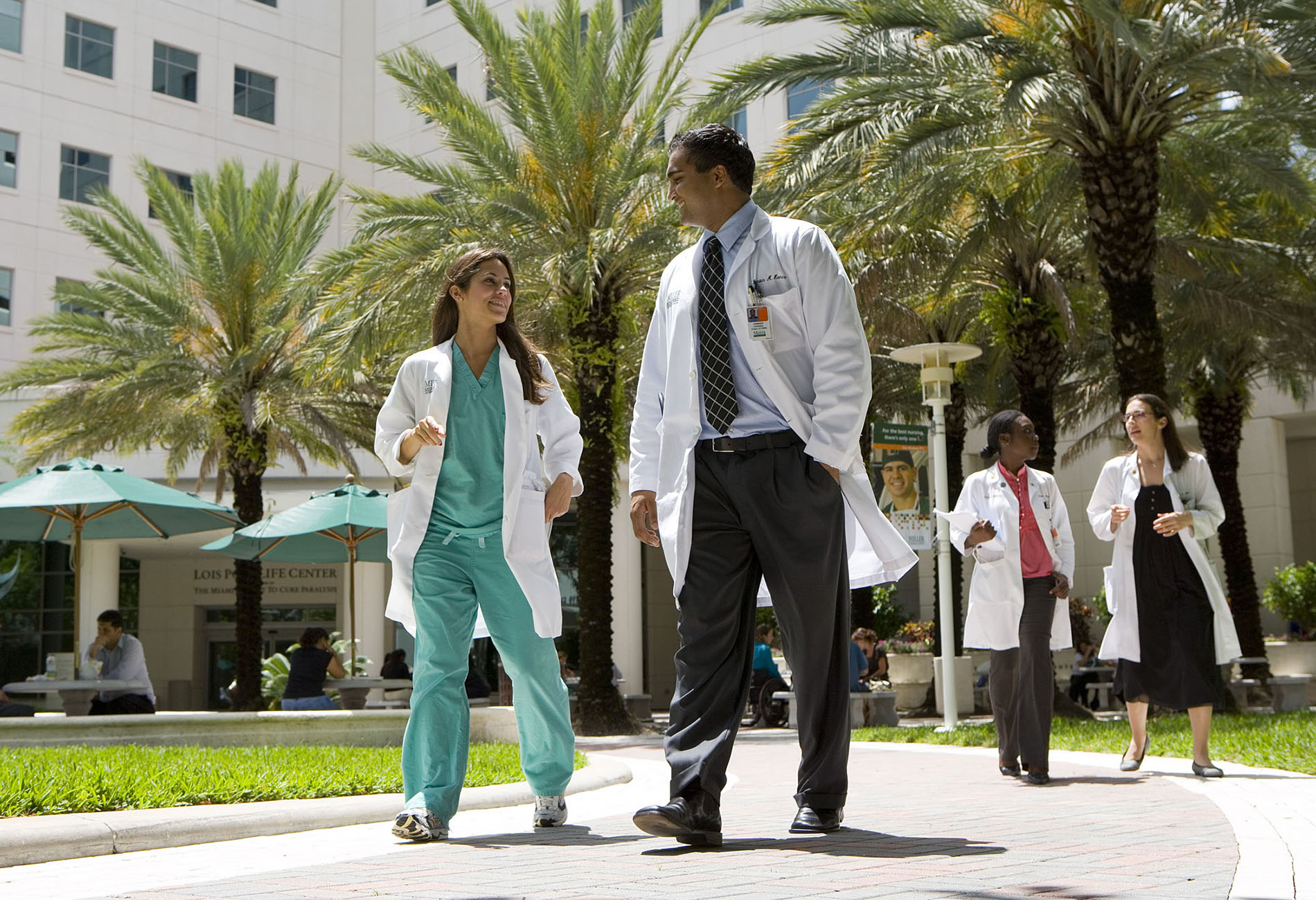 Future-Proof Your Career
When you graduate from Miami Herbert, you join a diverse community of business leaders, including accomplished physicians and healthcare professionals. Recent MD/MBA residency match results are listed below:
Baylor College of Medicine
Jackson Memorial Hospital 
Rutgers - New Jersey Medical School
SUNY Downstate Medical Center
UCLA Medical Center 
University of Florida Shands Hospital
University of Miami/Jackson Health Systems
University of Tennessee Health Science Center
University of Texas Southwestern Medical School
Weill Cornell Medical Center
Yale University School of Medicine
Learn from the Best
Faculty
Our outstanding faculty are recognized worldwide for their teaching and cutting-edge research.
Meet Your Enrollment Advisor
Chuck Somma works directly with applicants in the Accelerated MBA in Real Estate, Health Executive
MBA
and the dual degree for MD / MBA programs at the Miami Herbert Business School
. 
He has worked in university recruitment for 25 years and holds BA and MA degrees
.