Online MBA
Transform your career with our online MBA program. No GMAT required to apply.
Objective
Designed to reflect the uniquely multicultural and future-focused perspective of the city itself, the online MBA program from Miami Herbert empowers you to
transform global business and build deep connections within Miami's thriving ecosystem
—all without putting your career on hold.
Who's It For?
Miami Herbert is committed to building a culturally and professionally diverse global community. The wide range of perspectives and experiences within every classroom prepares our graduates to be truly international-business ready.
We're looking for students who are passionate about global business, want to help make industries more sustainable, and who are looking to enhance their ability to lead diverse teams. The program can be completed in 20 months full-time or 28 months part-time.
Program Length
The full-time Online MBA program is completed in  20 months
The part-time Online MBA program is completed in 28 months
Program Type
MBA
Location
Online
Time Commitment
Full Time/Part Time
Start Date
September | January | May
Apply
Learn More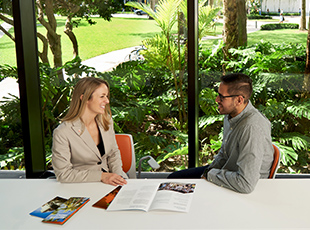 Request for Information
We're preparing a diverse and energetic community of business professionals who are ready to discover innovative, sustainable solutions to tomorrow's business challenges. Are you ready to join our community? Request Information
Online MBA
Differentiators
#6
Corporate Knights Better World MBA Ranking, 2021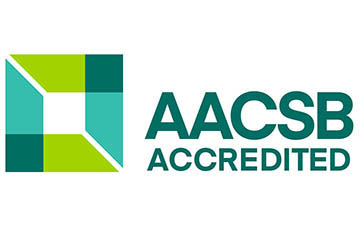 AACSB Accredited
The Association to Advance Collegiate Schools of Business (AACSB) is the leading accreditor of business schools.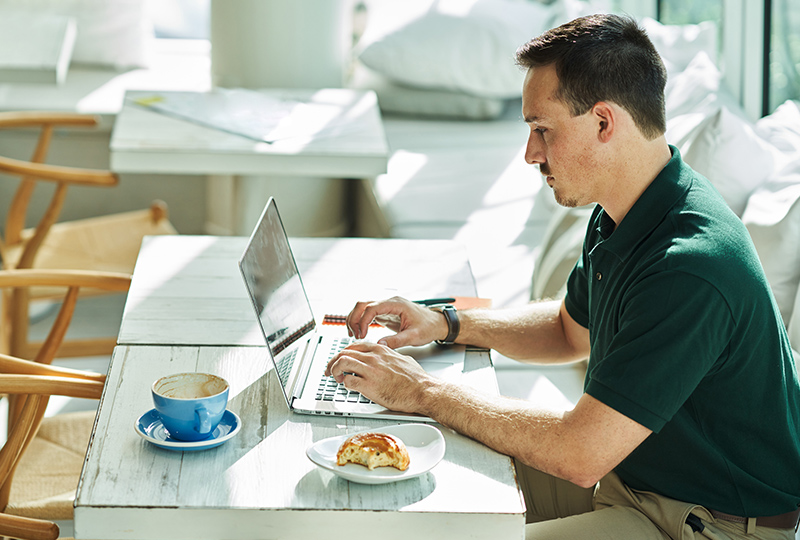 Collaborative Online Environment
Our online platform is designed to help you build strong connections with classmates and faculty through a combination of live online classes, asynchronous coursework, in-person learning experiences, and networking events. 
Whether you're looking to bounce elevator pitches off of your classmates or need one-on-one advice from our world-ranked faculty,
our one-click online dashboard offers easy access to the Miami community
.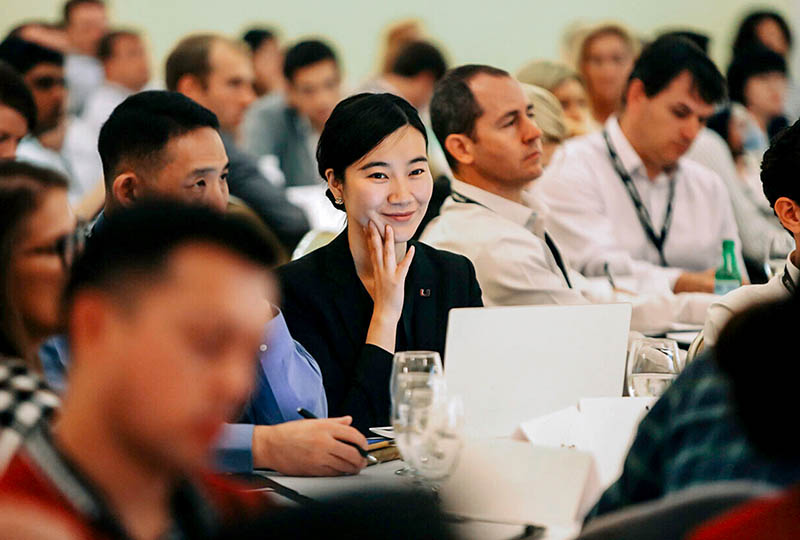 Globally Focused Curriculum
Our online MBA curriculum is designed with international business in mind and prepares you to lead diverse teams at global companies. You'll learn to think critically across a variety of key topics including management, economics, and marketing with finance, business law, and technology. The curriculum consists of 42 credits and two campus immersion experiences. The program can be completed in as few as 20 months. 
Courses are led by the same world-ranked faculty who teach on campus and will provide you with real-world international business case studies.2 Your instructors will help you become a
better negotiator, strategic thinker, and more effective team leader
for a global business environment.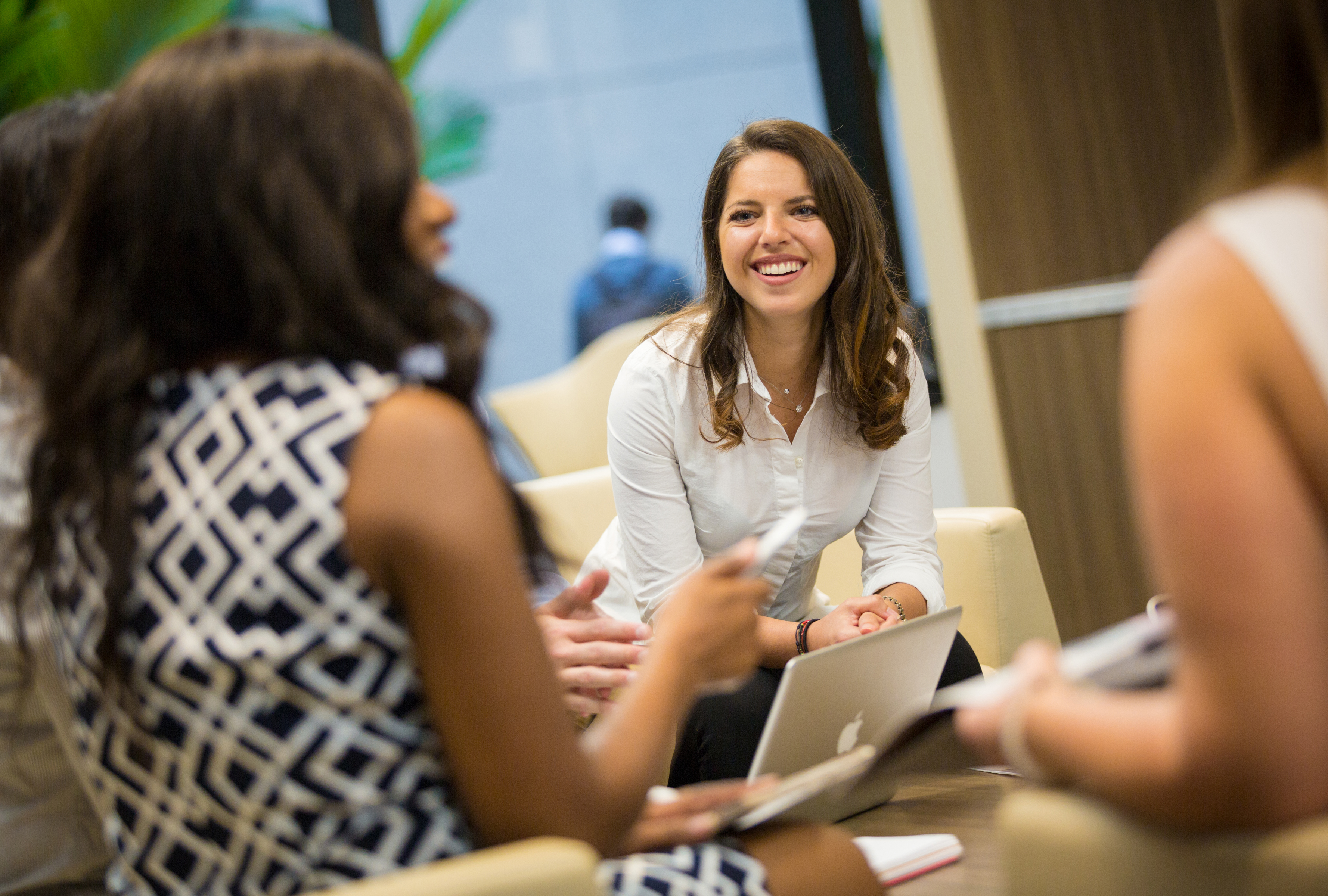 Admissions Process
The online MBA program offers three start dates per year, and no GMAT scores are required to apply. Applicants who apply by the early decision deadline will receive an application fee waiver, receive an admissions decision sooner, and have more time to plan for the future. Scholarships are also available for qualified applicants.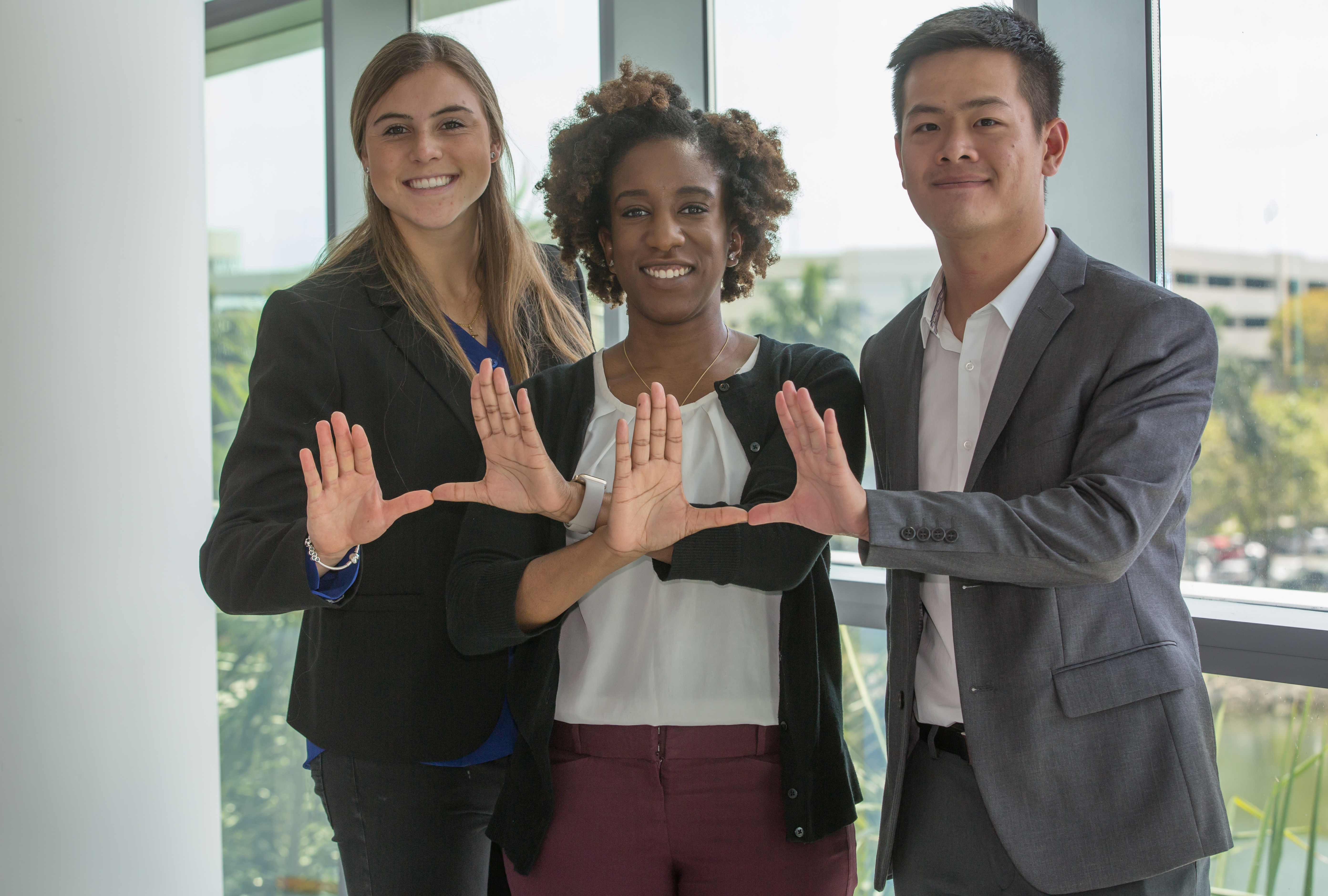 Ranked the No. 2 MBA in Florida by U.S. News & World Report in 2021
Miami is a gateway and business hub to not only Latin America but to the larger international business world—and our students feel it. Whether it's through events hosted by the University of Miami to build international connections or through the wide variety of countries and cultural backgrounds our students come from, at the Miami Herbert Business School we explore and celebrate the things that connect us.
Graduates of our on-campus program have gone on to work at organizations that have headquarters in Miami such as the Miami Heat and Norwegian Cruise Line as well as leading international corporations that include Amazon, American Express, Capital One, Carnival, IBM, and Viacom to name a few.