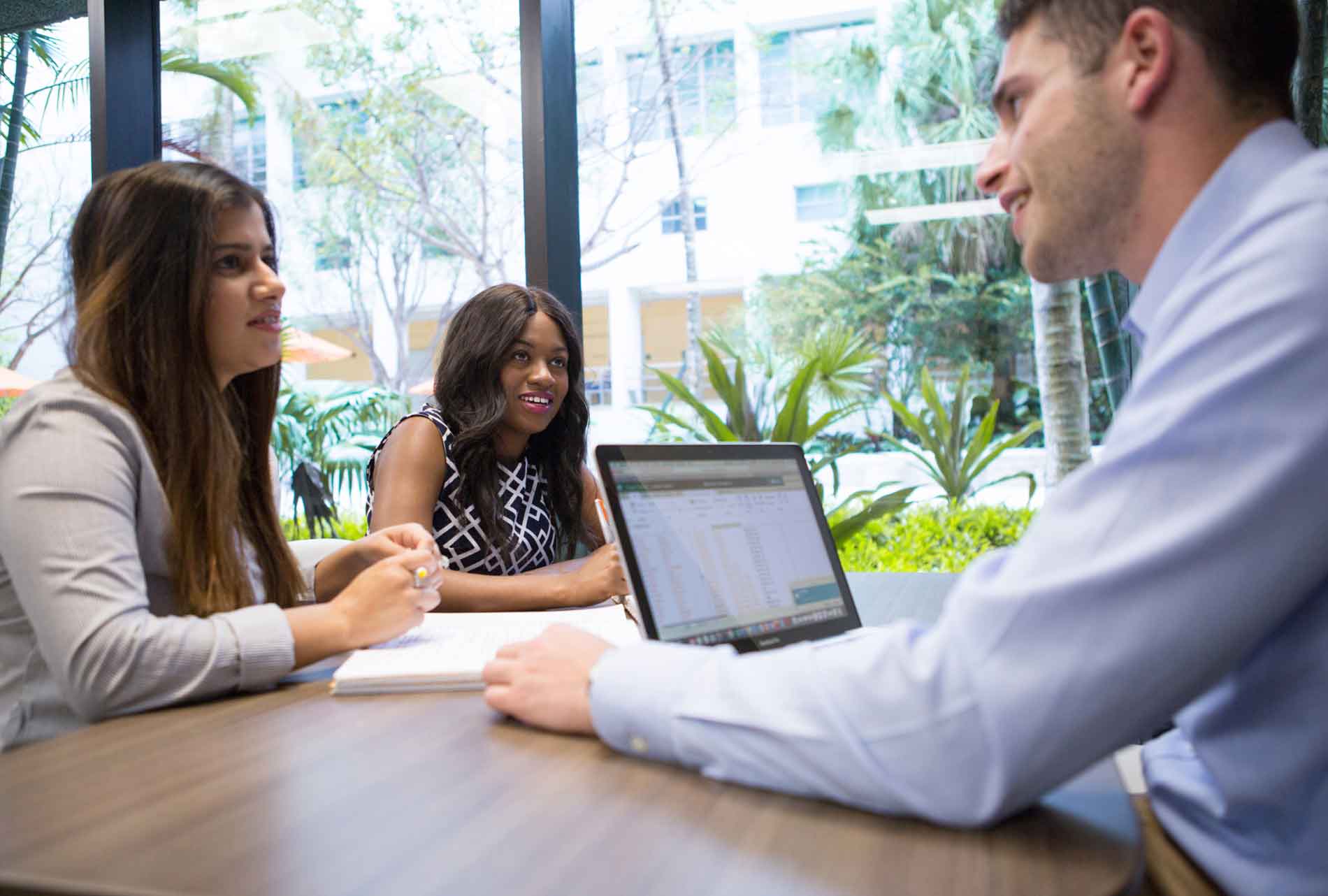 PhD in FInance Program
PhD in Business - Finance
Objective
Miami Herbert's PhD in Finance program prepares students to develop new knowledge and disseminate it among the academic community. By design, the size of incoming cohorts is small (typically three students) to provide more opportunities for close faculty-student interactions and co-authoring prospects. The program prepares students for a successful academic career centering on excellence in research and teaching.
Who's It For?
 Primary research areas of concern within the program include:
The behavior of asset prices, e.g., stocks, bonds, options and real estate

The financing of corporations, including the choice of investments and sources of funds

Household finance and individual investor behavior

Corporate governance and incentives of corporate executives and employees

The management and regulation of banks and other financial intermediaries
Internationally recognized faculty members of Miami Herbert's Department of Finance, as well as the university's many research centers and programs, create an environment of learning in which PhD students develop new knowledge and disseminate it among the academic community and into business practice.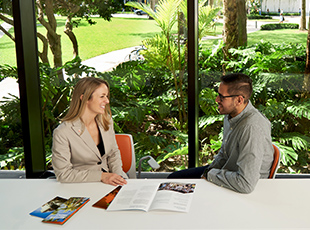 Request for Information
Interested in exploring a PhD in Business? We'll send you a program overview and get you connected to one of our advisors. Request Information
All admitted students are required to complete a core curriculum. During the first two years in the program, students complete courses in economics and five core finance courses. Additional electives are available from Miami Herbert, as well as other schools and departments at the University of Miami (e.g., Psychology, Law, Neuroscience). 
Students work as research assistants during the academic year and summers. In addition, students attend a pre-seminar workshop during the academic year, which provides opportunities to discuss the latest research in finance, and improve and refine their research presentation skills. 

The research emphasis of the department, and myriad areas of faculty expertise, provides students with opportunities to work closely with faculty members on projects in their specific areas of interest. The department is invested in the development of graduate students and emphasizes work leading to publication, as well as conference presentations. Students are encouraged to work on research and read research papers from the beginning of their graduate studies.
Learn More About the Department of Finance.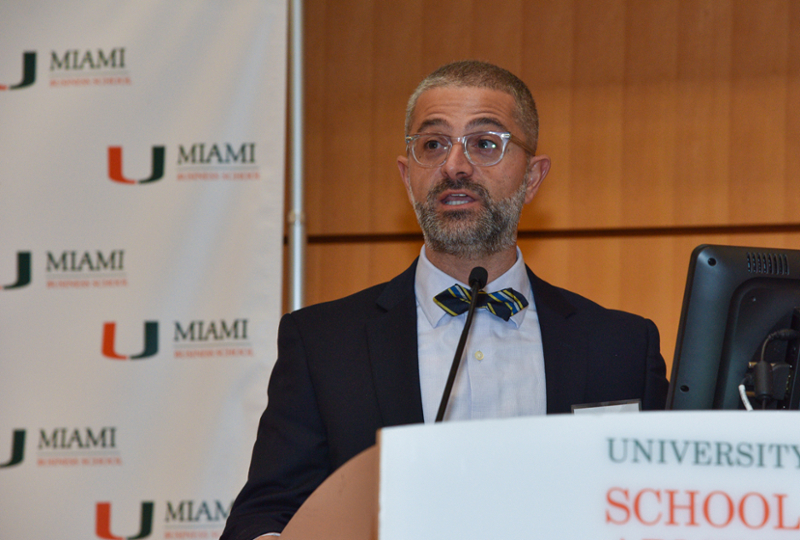 Miami Behavioral Finance Conference
The Department of Finance at the University of Miami organizes this widely recognized event every year, which provides an opportunity for top researchers in Behavioral Finance from all around the world to present and discuss their latest work. Doctoral students are required to actively participate in the annual conference. At a minimum, students attend all presentations and often have the opportunity to present their own original research at the conference.
Learn More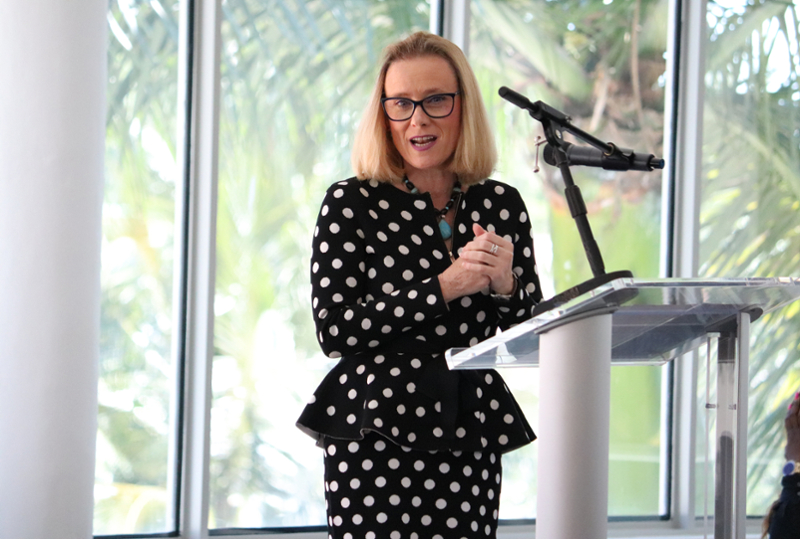 Showcasing Women in Finance Conference
The Department of Finance at the University of Miami, jointly with the American Finance Association, organizes this event to provide a venue for women who conduct research in any area of finance to present and discuss their latest work. Doctoral students play an active role in the organization of and participation in the conference.
Learn More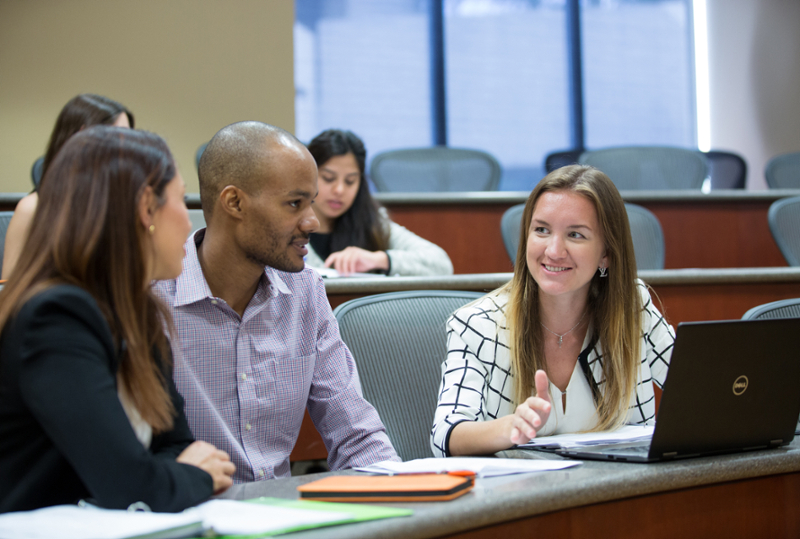 Curriculum
The PhD in Finance at Miami Herbert unfolds as an integrated program of advanced study and research. Applicants should have an adequate academic background, personal maturity. and the ability to meet the program's high level of demand for initiative and scholarship. 
Being a student in the Finance PhD program means a commitment to full-time and in-residence study.
All students in the PhD in Business also complete a core curriculum. Follow the link below for details.
Curriculum
What Distinguishes Our Finance PhD
Innovation
Behavioral Finance
Our finance faculty has created a strong profile in the area of behavioral finance, which emphasizes interdisciplinary scholarship, such as finance combined with psychology research. An important goal of the PhD program includes training doctoral students interested in this emerging research area.
Research
Finance Seminars
The finance faculty organize a weekly Finance Seminar Series with invited speakers from top research universities in the U.S. and around the world. The department also organizes a Finance Brown Bag Seminar Series as a forum for presentations by its own faculty and PhD students.
Relationships
Close Relationships with Faculty
With an average of only 2-3 admitted students per year, the program ensures selectivity and the ability of the finance faculty to closely advise and mentor each of the students in the program on an individual basis.
Accolades
Faculty Academic Journal and Association Involvement
Our faculty frequently publish in top academic journals, including the Journal of Finance and Journal of Financial and Quantitative Analysis. Faculty members are also active on several highly respected journal editorial boards and professional associations.
Meet your Program Coordinator
Alok Kumar, professor of finance, is the program coordinator for the PhD in Business - Finance. His research interests include behavioral science, empirical asset pricing, corporate finance, and computional economics.