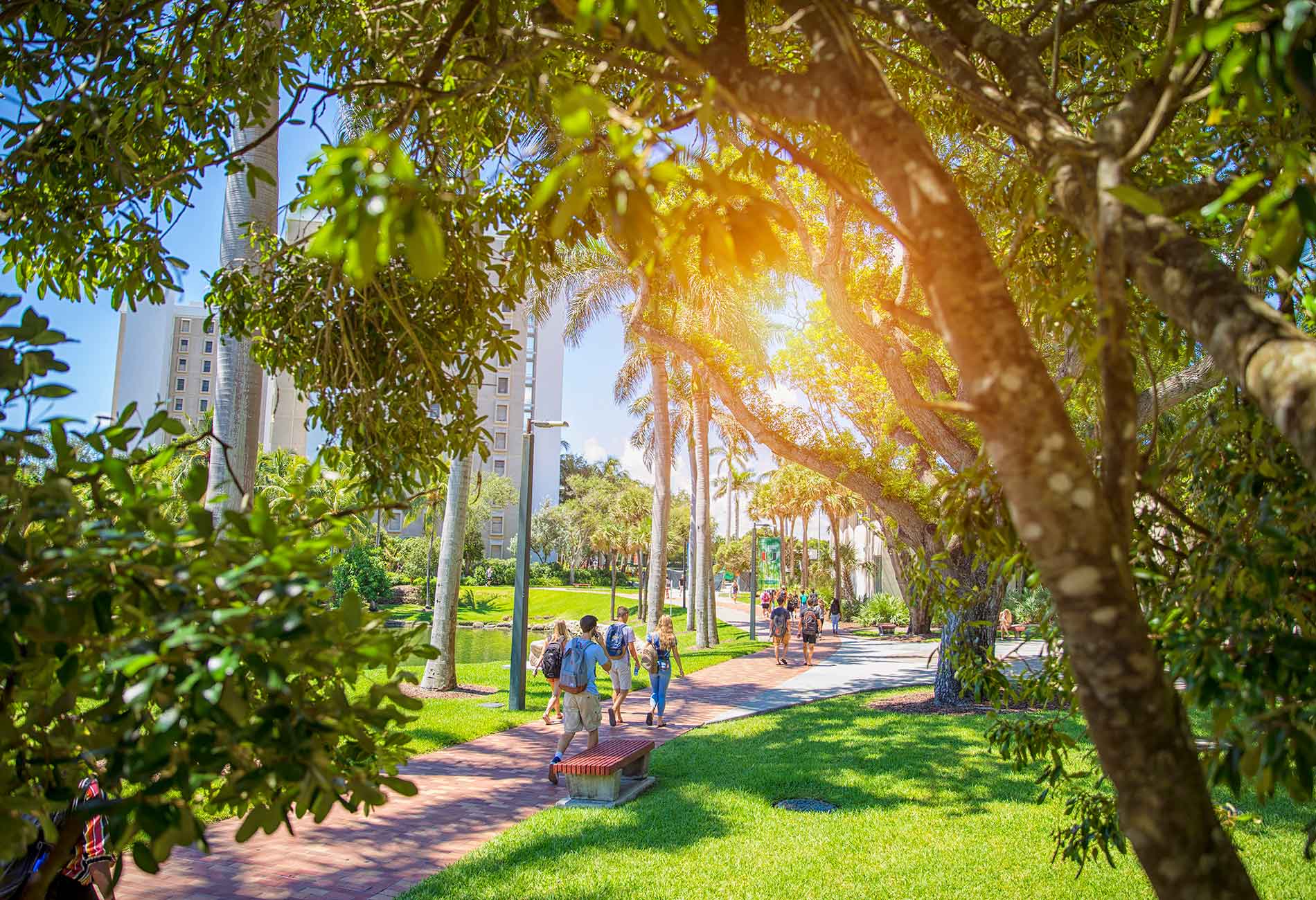 Application Instructions
Your journey with Miami Herbert starts with our application.
Admission requirements are dependent on the degree you select, but don't worry, we are here to help.  Please look over the instructions on this page to help you prepare your application to the Master of Science in Taxation program.
We appreciate your interest in Miami Herbert and all the work it takes to put together an application package.  Below you will find the application requirements at a glance:  
A completed online application via BusinessCAS

Application fee of $100

Required essays within BusinessCAS

A four-year undergraduate degree, or equivalent, from an accredited institution

GPA requirements, if applicable

Official academic transcripts, from all academic institutions attended

Foreign transcripts will require WES evaluation and translation

Standardized test scores – GMAT or GRE, to applicable programs 

TOEFL or IELTS, if applicable. This applies to most international applicants.

A professional résumé 

Interview

Letters of Recommendation 
Detailed Requirements
Leverage the support of our graduate enrollment advisors to complete your application. We can help you answer any questions you may have. All required documents must be submitted through the BusinessCAS portal. Before you begin your application, please make sure to read all of the application instructions carefully. The BusinessCAS portal also has these instructions in detail to guide you through the process. Please remember that the admissions committee can only review completed application packages. Submitting incorrect information as well as not including important information can delay the admission review process.
Miami Herbert uses BusinessCAS as its online application portal.   After you have read all instructions carefully, please complete the online application. When submitting your application, you will be prompted to pay the $100 application fee. You may only apply to two programs per term and all applicants must already have earned a four-year undergraduate degree, or equivalent, from an accredited institution.
If you need any assistance, please call your enrollment advisor or take a moment to watch our video tutorial,
How to Apply to Miami Herbert Using BusinessCAS
.
Essays are found within the BusinessCAS application.  Every Miami Herbert applicant has one similar essay and the second essay are program-specific.  Please follow the directions within BusinessCAS regarding any additional requirements.
Please submit all documents related to transcripts through the BusinessCAS portal. You are encouraged to upload your unofficial transcripts in BusinessCAS to expedite your application evaluation while we wait for your required official transcripts.  
Transcripts to be requested include any coursework done at community colleges, junior colleges, extension programs, post-secondary schools, colleges, universities and other institutions. Miami Herbert's Graduate Business Programs office no longer receives transcripts, diplomas or evaluations.  Please request official transcripts to be sent to:
BusinessCAS Transcripts Processing Center 
P.O. Box 9221
Watertown, MA 02471
Applicants who received a degree from an international university should follow all instructions within the BusinessCAS portal. 
Request official evaluation of transcripts from all previously attended non-U.S. institutions to be sent to BusinessCAS using World Education Services (WES) within the application. Evaluations must include the
photocopy of the diploma and an official certified English translation of both the transcripts and the diploma. In addition, an official transcript in a sealed envelope from the attended university must be included, otherwise, WES will not consider the transcripts official.
Miami Herbert accepts both the Graduate Management Admission Test (GMAT) and the Graduate Record Examination (GRE) as a recognized test for admission into its graduate business programs. We will accept scores up to 5 years old. Please use the following codes for test submission:
GMAT Code: 7NV-S1-96

GRE Code: 5815 
Only test scores received electronically from the testing service are considered official.
Applicants who did not receive a high school diploma or bachelor's degree in the United States or a foreign country where English is not the primary language must submit a TOEFL score or IELTS score, with the following scores:
TOEFL – 94 or above (iBT only)

IELTS – 7.0 or above
If English is not your native language, the TOEFL/IELTS requirement may be waived if you hold an undergraduate or graduate degree from an academic institution within the United States or from one of the English-speaking countries listed on
the Graduate School listing for English Proficiency Requirements
.  Again, only test scores received electronically from the testing service are considered official.
Submit your required resume electronically within BusinessCAS.  Include your full-time employment, volunteer work, internships, part-time work as well as your education, other skills and hobbies.  For employment and volunteer positions, include the location, title, date, and responsibilities, starting with your most recent position. The education section should include dates of attendance and degrees received.
Interviews are by invitation only and take place prior to the Admission Committee's final decision. Interviews provide you an ideal opportunity to present a different view of your credentials to the admissions committee. Currently, all interviews are being conducted virtually by either an admissions staff member, current student or Academic director.  They are conducted in English and typically take 30 minutes. 
Your chosen recommenders must complete the recommendation forms associated with the BusinessCAS online application.  Miami Herbert will not accept any other format of recommendation.  Please let your recommenders know that you will have chosen them so that they are aware of an impending request to complete the recommendation form.  It is also best to use your recommender's work email address rather than personal accounts.
Miami Herbert emails admission decisions to your email on record.  Follow the instructions on the email to register for and view your official decision in CaneLink.
If admitted into a Miami Herbert graduate business program, you will receive a 9-digit number referred to as a C-Number via email.  Please keep this ID on record and make sure to include it in all your communication with the Miami Herbert Business School. 
It is important to note that your 9-digit C-Number is different from your BusinessCAS ID.  Your BusinessCAS ID is only required for technical support during the application process and is not issued by the university.
CONNECT WITH US
The graduate admissions team is here to answer your questions.  Please feel free to reach out to discuss your application status and how we can help.
Contact our admissions team to learn more about tuition and financial aid, application requirements, and to get more details about this program.
Log on and ask questions live: Monday - Friday, 10:00 AM - 2:00 PM (EST)
Find answers to frequently asked admissions questions to help you better prepare for your graduate business application journey.