AIS SIG DITE Paper Development Workshop
Keynote Speakers
Keynote Speakers
Jan Recker is a Nucleus Professor for Information Systems and Digital Innovation at the University of Hamburg, funded through the Excellence Strategy of the Federal and State Governments. He also holds adjunct positions at the University of Agder and the QUT Business School. In his research, he explores how organizations deal with digital innovation, digital transformation, and digital entrepreneurship. His focus is usually on the intersection of technology, people, and organizing, and I often try to understand how design and process thinking can help solve problems. Click here for his full bio.
---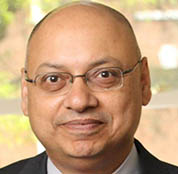 Suprateek Sarker ("Supra") is Rolls-Royce Commonwealth Commerce Professor (Information Technology) at the McIntire School of Commerce, University of Virginia. He teaches topics such as data management and business intelligence (BI), systems analysis and design, transformation of digital organizations, qualitative research approaches, and global immersion in India and the UAE. Professor Sarker serves on the University-level Provost's Promotion & Tenure Committee and has served on the college-level Undergraduate Policy Committee and the college-level Diversity Committee. He has been awarded the Whit Broome Award, 2023, by the McIntire School of Commerce. Click here for his full bio.
---
 Panelists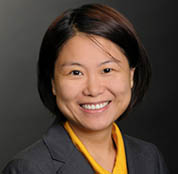 Nina (Ni) Huang is an Associate Professor at the Miami Herbert Business School, University of Miami. Dr. Huang earned her doctorate in Business Administration at Temple University's Fox School of Business. She also holds master's degrees in both Business Research and Advertising from Michigan State University. Dr. Huang's research program focuses on understanding user experience of digital artifacts and its design implications in various contexts, such as digital learning, online dating, online healthcare, mobile applications, digital commerce, etc. Click here for her full bio.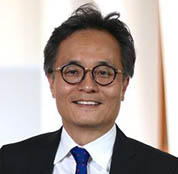 Youngjin Yoo, PhD, is the Elizabeth M. and William C. Treuhaft Professor of Entrepreneurship and professor of information systems in the Department of Design & Innovation at the Weatherhead School of Management, Case Western Reserve University. He is the faculty director of xLab. He is also a WBS Distinguished Research Environment Professor at Warwick Business School, UK. He is an AIS Fellow. Click here for his full bio.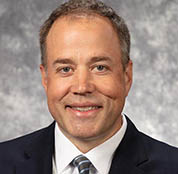 Nick Berente studies how digital innovations like artificial intelligence technologies drive change in organizations and institutions. He teaches courses on Strategic Business Technology and is Co-Director of the GAMA Lab and affiliated faculty in Notre Dame's Lucy Family Institute for Data & Society and also Notre Dame's Technology Ethics Center. Prof. Berente received his PhD from Case Western Reserve University and conducted postdoctoral studies at the University of Michigan. He was an entrepreneur prior to his academic career, founding two technology companies. He is the principal investigator for a number of U.S. National Science Foundation projects and has won multiple awards for his teaching and his research. Prof. Berente is a senior editor for MIS Quarterly. Click here for his full bio.
Sabine Brunswicker is an internationally recognized scholar with a particular interest in open digital innovation, describing new ways of using information technologies to organize the collective design and use of innovative digital goods. She is a Professor for Digital Innovation, and the Founder and Director of the Research Center for Open Digital Innovation. She is currently a Visiting Professor at Northwestern Kellogg School of Management and at the Northwestern Institute for Complex Systems (NICOs). Until 2016, she was Visiting Professor for Digital Innovation at ESADE Business School. Prior to joining Purdue she was Head of Open Innovation at the Fraunhofer Institute for Industrial Engineering in Stuttgart, Germany. Click here for her full bio.