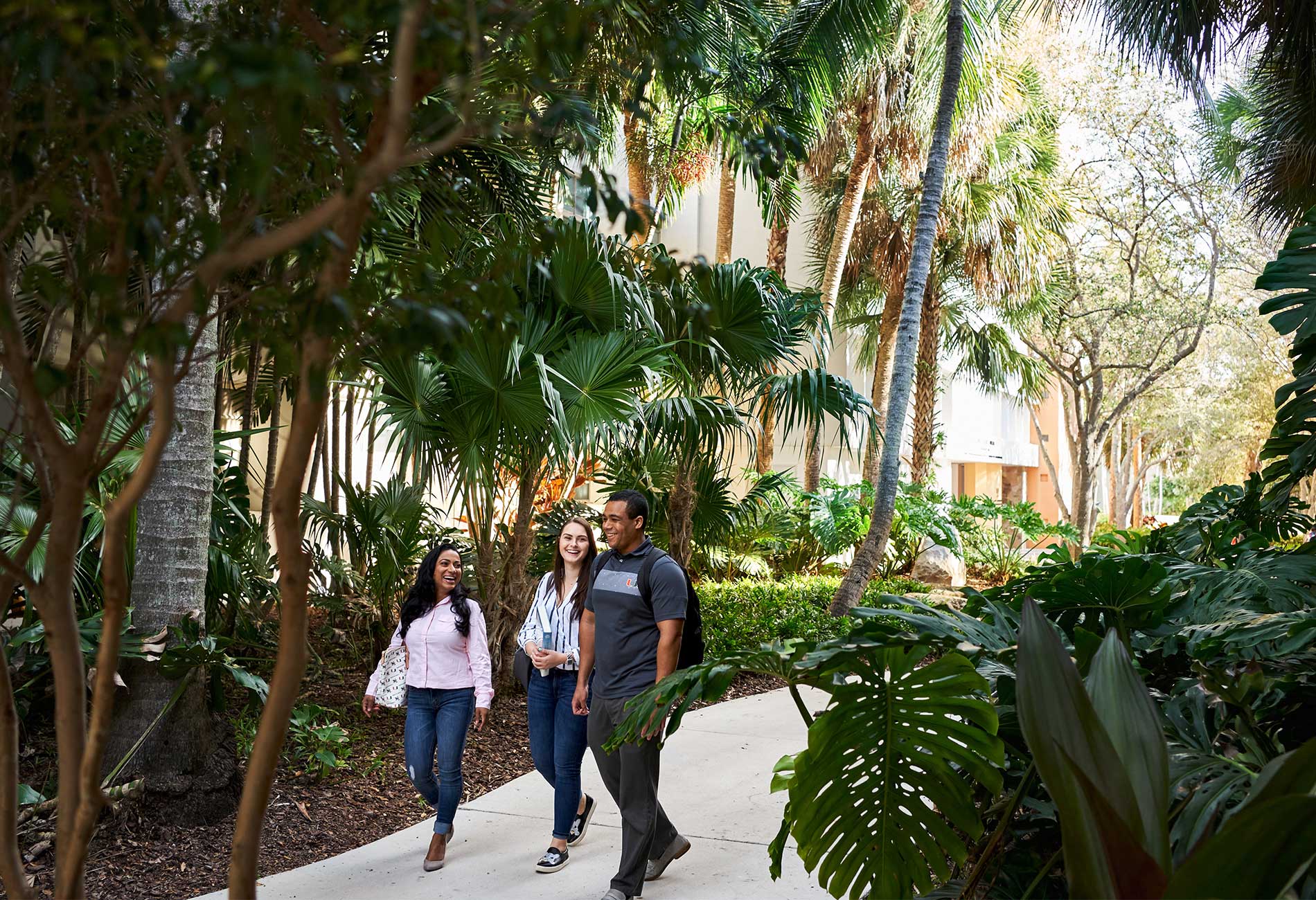 The Full-Time MBA
Transform your career with our STEM-designated, 21-month MBA program.
Objective
Miami Herbert's STEM-designated, 21-month Full-Time MBA is designed to give you the hands-on opportunities you need to advance your career or switch careers entirely. With a curriculum based on current employer demands, the Full-Time MBA integrates your knowledge of management, economics, and marketing with finance, business law, and technology. 
You'll develop global expertise through international consulting projects, working on real business cases for real companies. Our unique curriculum incorporates sustainability-oriented courses so all students will be prepared to take on 21st-century challenges.
Who's It For?
The program is ideal for candidates with an undergraduate degree in any field and three or more years of work experience who seek advanced business expertise as a springboard to their career.
Program Length
21 months
Classes meet weekdays and weeknights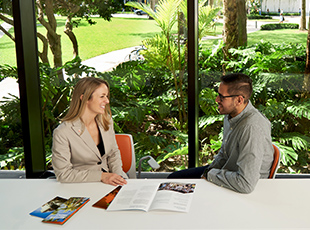 Request for Information
We'll send you a program overview and get you connected to one of our advisors. Request Information
Full-time MBA
Differentiators
We recently re-designed the Full-Time MBA with career outcomes in mind, using employer input as an integral part of the process. With graduate readiness as the core of this newly enhanced program, there is a clear opportunity to tap into Miami Herbert's differentiators to stand out as a leader in the global workforce.
#1
The top school for law teaching as voted by alumni who responded to a survey for the Financial Times MBA 2022 ranking.
97%
Employment
97% of those seeking employment received full-time job offers within three months of graduation.
And 21st Internationally. Our MBA continues to be recognized as a leader in business sustainability education.
#5
For corporate social responsibility, in Financial Times Global MBA Rankings 2021.

Employer-selected interdisciplinary themes
The Full-Time MBA focuses on three themes: Leadership and Teams, Decision-making with Data, and Innovation and Strategy.

Top 50 Ranking
Miami Herbert's Full-Time MBA ranked #46 in Bloomberg Businessweek 2021-22 Best B-Schools MBA Rankings

Gateway to the world
Make inroads around the world; not only in Latin America, but also in Asia, Europe, and the Middle East. The Full-Time MBA prepares you for jobs in a global economy and gives you the skills and confidence to lead global teams.
#49
Top 50 Ranking
Miami Herbert's Full-Time MBA ranked #49 in the U.S. (Financial Times, 2020)
#67
Top-Ranked Program
Miami Herbert's Full-Time MBA ranked #67 in the U.S. (U.S. News and World Report, Best Business Schools, 2023)
In Their Own Words
Our Students
Full-Time MBA students come from diverse backgrounds, with a variety of academic and professional experiences, but with one thing in common: the drive to become global business leaders.
Second-Year Student
"I think what makes this program relevant to today's business leaders is its focus in global education, whether it is through having a diverse class of around 40 percent international students or promoting programs such as global business consulting and the different global trips where… students can learn and understand how business is carried out in different cultures."
Dipeeka Bastola
Full-Time MBA
Learn from the Best
Faculty
Our outstanding faculty are recognized worldwide for their teaching and cutting-edge research.
Your Tomorrow Starts Here
Miami Herbert graduate business programs are designed for the development of innovative ideas and principled leaders that transform global business and society. Choosing to take the next step toward your success as a business leader of the future is an important decision, and we are here to guide you. Connect with us today!