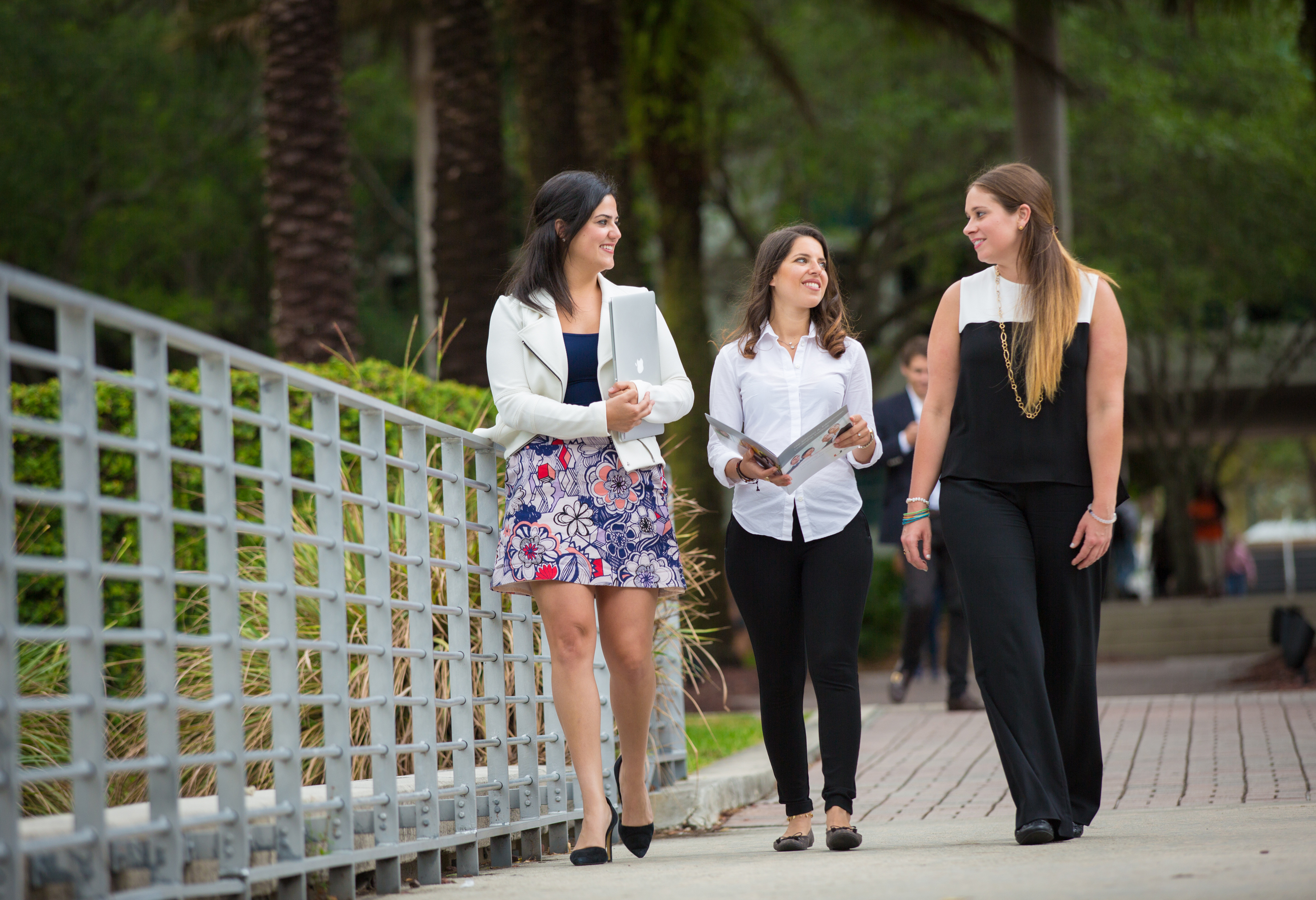 Accelerated and Dual Degree Programs
Earning both an undergraduate and graduate degree in less time may be just the combination you need to accelerate your career prospects.
Accelerated & Dual Degrees
Traditionally, a bachelor's degree requires four years to complete and a master's degree requires an additional year or two. However, academically strong and motivated students may enroll in one of Miami Herbert's accelerated or dual degree programs, which allow students to earn both their bachelor's and master's degrees in a much shorter time—saving them time and money. Take a moment to consider the options.
Dual Degree Programs
Undergraduate students have the opportunity to blend their undergraduate and graduate studies in their senior year, allowing them to complete their bachelor's and master's degrees in 4.5 years. After the traditional eighth semester, candidates are prepared to complete all remaining graduate requirements in one additional semester, allowing them to save money and enter the job market one semester earlier. 
Available areas of graduate study include:
Business Analytics: Master the technical and analytical skills that provide a distinct market advantage.
Finance: Dive deep into cutting-edge finance theory and techniques to conquer the challenges of the global financial sector.
Seniors may decide one of these specialized master's degrees will provide them with an added competitive advantage as they enter the job market. Choosing this option offers the opportunity to enroll in Miami Herbert's prestigious 7-month Accelerated MBA or one of our specialized master's degrees in:
Accounting or Taxation

Business Analytics

Finance

Health Administration

International Business

Sustainable Business
Explore Our Specialized Master's Progr
ams
Accelerated Accounting Program
Overlapping your undergraduate and graduate studies in Accounting puts you on the fast track to sit for the CPA—saving both time and money.
Earn both the bachelor's and master's degrees in Accounting, and complete or make significant progress toward completion of the CPA exam, all within 4.5 years.