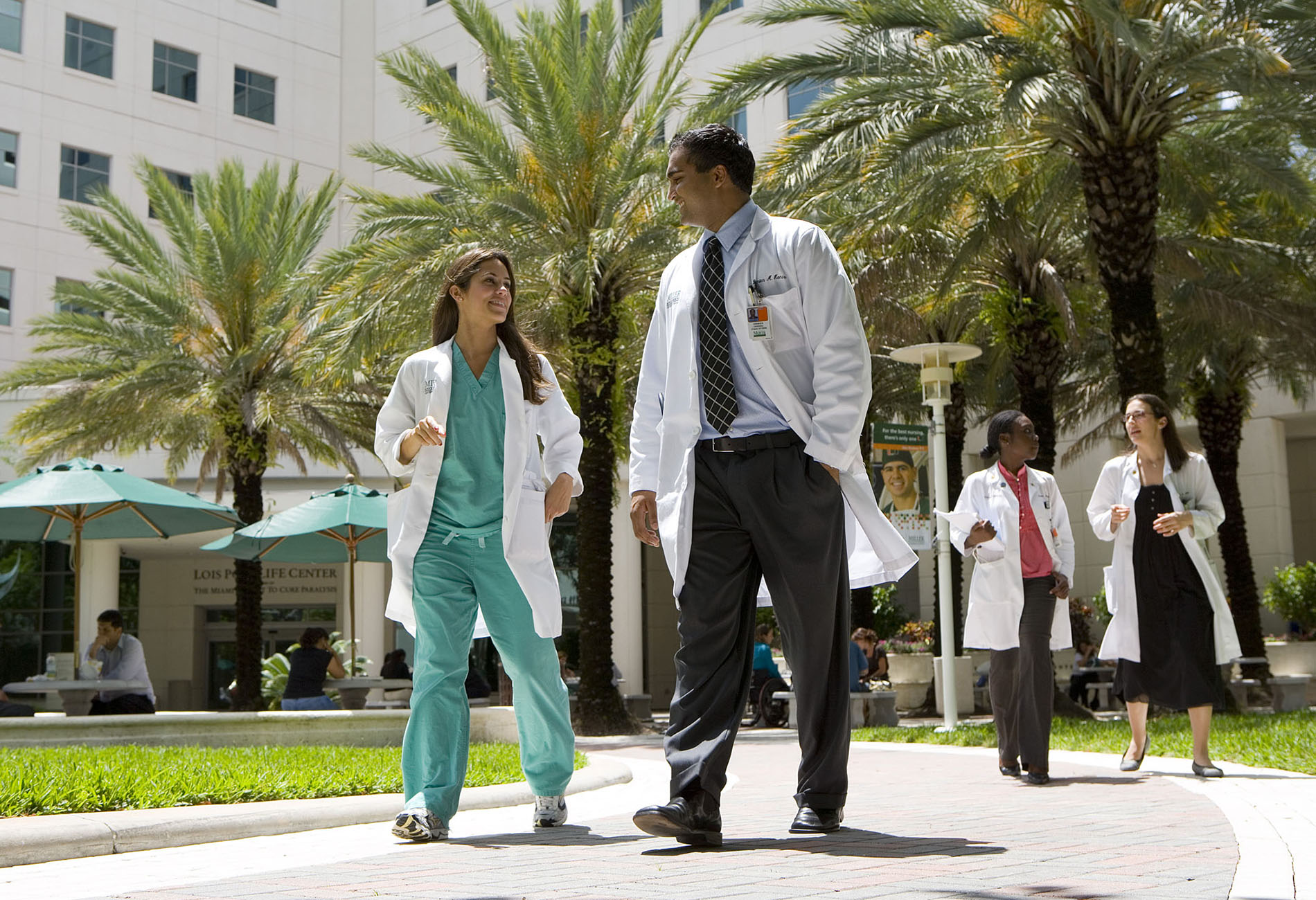 Health Management and Policy
Miami Herbert's Health Management and Policy Department delivers leading academic programs and produces faculty research focused on the business of health care.
Health Management and Policy
The Department offers an undergraduate major and minor in health management and policy, in addition to renowned graduate programs. 
For more than 35 years, Miami Herbert has offered its highly regarded Executive MBA in Health Management and Policy program, a fast-track weekend MBA program for health care professionals. It is one of only 14 MBA programs and one of two executive education programs in the country to be dually accredited in both business and health care. The Executive MBA in Health Management and Policy is ranked among the top 20 health care management programs in the United States, and as the number one health care executive MBA program in the country. 
Health Management and Policy Programs
Executive MBA for Health Management and Policy
The Executive MBA for Health Management and Policy prepares you for leadership in health care and health-related organizations. Whether you currently work in the health care industry or aspire to, this program will give you the career boost you need to take on leadership positions by combining practical administrative skills with broad strategic and theoretical perspectives.
Executive Health MBA Program Details
Master of Health Administration
Position yourself as a leader in the rapidly changing health care industry and make a positive impact. Hone your skills in business fundamentals, gain knowledge in industry-specific areas, and apply what you learn through an off-site internship experience.
Master of Health Administration Program Details
MD/ MBA Joint Degree
The MD/MBA dual degree program, in partnership with the University's Miller School of Medicine, prepares future physicians for the business complexities related to running a private medical practice or heading a group practice. Prepare for your career in health management, leadership, and policy by adding a year to the four-year medical school curriculum. 
MD/MBA Program Details
Watch this video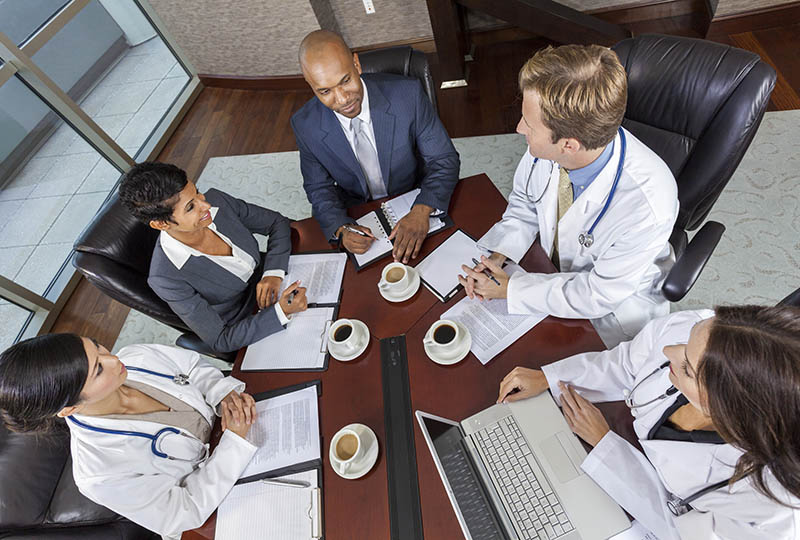 A Field in Growing Demand
With health care spending approaching 20 percent of the U.S. economy, the demand for highly-trained business leaders who can successfully navigate this changing sector has never been stronger. We design our programs to meet that demand.
Watch this video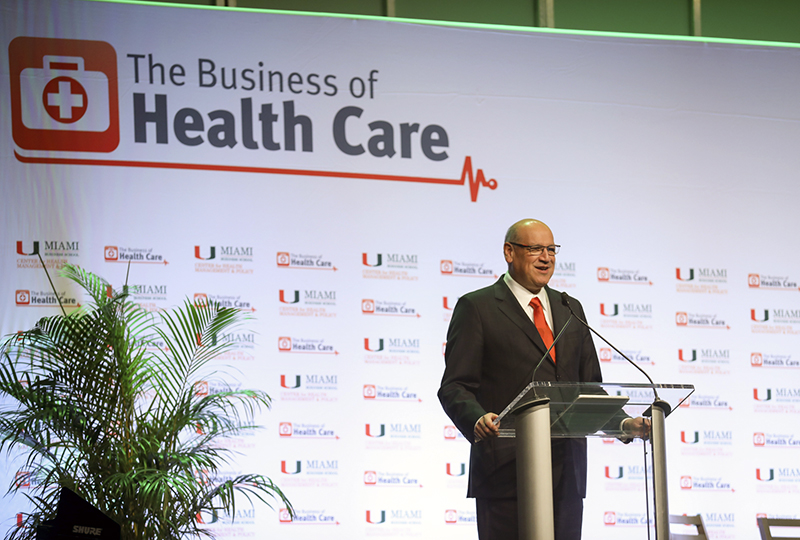 The Business of Health Care Conference
The School's Center for Health Management and Policy hosts an annual conference on "The Business of Health Care," which draws more than 700 professionals to share ideas on some of the most pressing issues facing the industry. Speakers have included former Health and Human Services Secretary Kathleen Sebelius, the architect of the Affordable Care Act under President Obama.
Learn More
The Business of Health Care
Miami Herbert is a member of Business School Alliance for Health Management (BAHM). Formed in 2010, BAHM is a collaborative non-profit organization comprised of the country's most prestigious business schools, committed to the belief that management education, applied to the challenges of health care delivery and health care innovation, plays a special role in creating new and important solutions.
The School is also a member of the Association of University Programs in Health Administration (AUPHA), a global network of colleges, universities, faculty, individuals and organizations dedicated to the improvement of health care delivery through excellence in healthcare management and policy education
Center for Health Management and Policy
The Department of Health Management houses Miami Herbert's Center for Health Management and Policy, whose mission is to conduct publication quality research, act as a resource for technical assistance and consultations on health care management practices, and provide interactive conferences and forums to educate industry professionals, policymakers, citizens, and the university community.
For more information contact:
Steven G. Ullmann, PhD
Professor, Department of Health Management and Policy
Phone: 305-284-9920
sullmann@miami.edu
Learn from the Best
Faculty
Our outstanding faculty are recognized worldwide for their teaching and cutting-edge research.